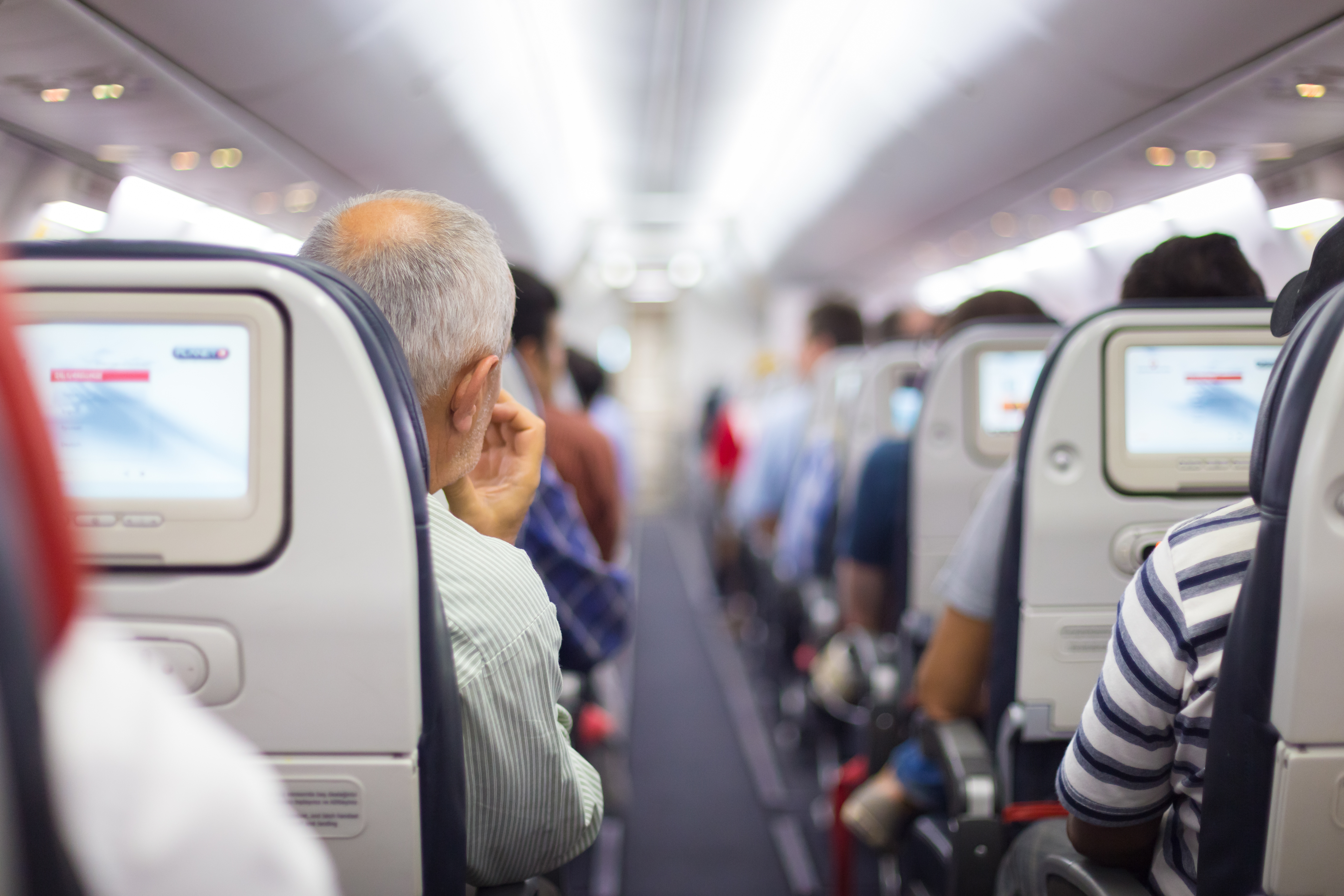 A federal appeals court has ordered the Federal Aviation Administration to review legroom and seat sizes on commercial airlines after concerns that seats are too small in a ruling last week.
"This is the Case of the Incredible Shrinking Airline Seat. As many have no doubt noticed, aircraft seats and the spacing between them have been getting smaller and smaller, while American passengers have been growing in size," the D.C. Circuit's Court of Appeals wrote.
Plaintiff Flyer's Rights, a passenger's rights advocacy group, hails the ruling as a victory for passengers and airline safety.  The group asserts that small seats can cause a number of health problems for passengers, such as blood clots and joint pain.  The group also says that seats with little legroom can pose a safety hazard, as emergency exits are more difficult.
Flyer's Rights petitioned the FAA to create standards for seat size and legroom, which the FAA rejected, saying that because certain studies did not address seat size's effects on airplane safety, they were not a hazard.  The court rebuffed this explanation rather bluntly: "This makes no sense," Judge Patricia Millett wrote.  "The omission of other variables says nothing about such variables' relevance to what is being tested."
The court ruled for the FAA to "adequately address the petition", although no legislation or standards for seats have been set as of now.
For those wondering how your airline of choice compares to others, JetBlue leads the competition for major airlines with 34 inches between each of its seats, according to Business Insider.  Spirit Airlines was last with 28 inches, while Virgin America and Southwest had 32 inches and Delta and American Airlines had 32 inches.
Have a tip we should know? [email protected]