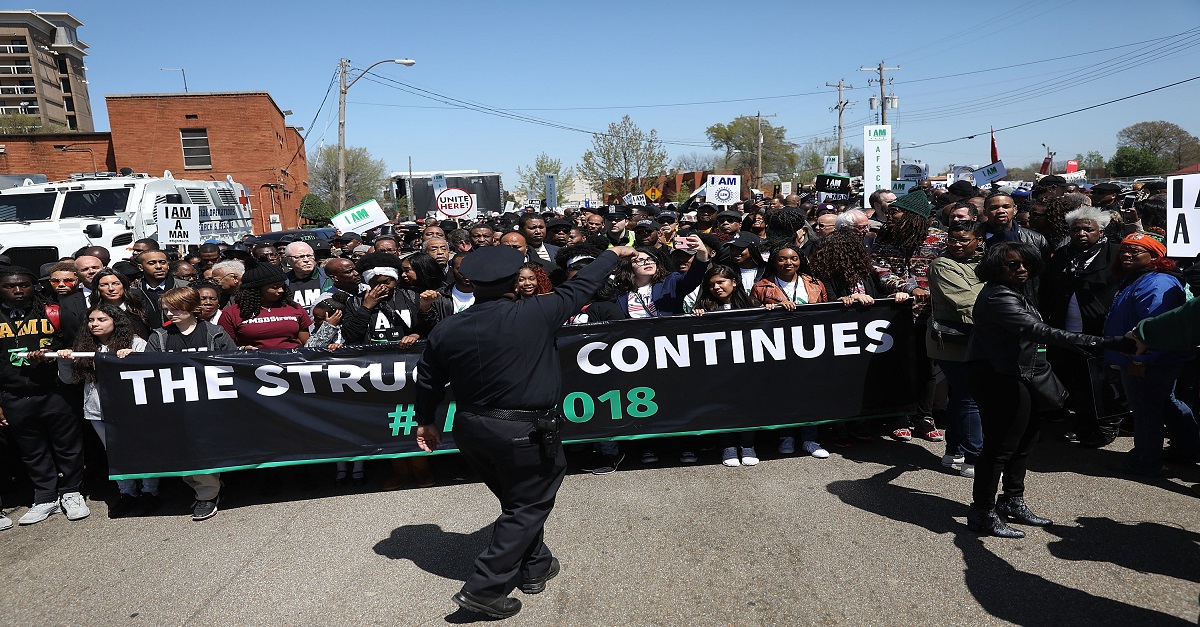 Documents released by the City of Memphis indicate that their police department has been systematically using social media to track and observe Black Lives Matter activists in the area, including compiling a trove of dossiers and PowerPoint presentations on the local activists. The documents came out in a lawsuit brought against the city by the ACLU of Tennessee.
The monitoring was originally a project of Memphis Police Department's Office of Homeland Security, a program that officials said, "originally designed to deal with threats to the MPD or Memphis in general," according to The Guardian. It eventually turned its focus more towards local activists, leading briefings on upcoming protests and prominent protesters on a daily basis. The information, which ranged from intelligence on protests and protesters to community events were harvested through social media, such as a Facebook profile under the name Bob Smith. The ACLU alleges that the Bob Smith profile was a phony account used by police to accessed private activist Facebook groups, posing as a concerned member of the Memphis community. The ACLU also alleges that this information was distributed beyond the police department, to local businesses and school districts.
The Memphis Police Department is accused of violating a consent decree from 1978 which limited the city's ability to spy on citizens on the basis of political belief. The decree said:
The city of Memphis shall not, at any lawful meeting or demonstration, for the purpose of chilling the exercise of First Amendment rights or for the purpose of maintaining a record, record the name of or photograph any person in attendance.
The city maintains the position that the current program was not aimed at preventing free speech, but rather potential violence.
Memphis Police Department Director Michael W. Rallings released a statement defending the controversial practice.
"Monitoring these public social media posts is simply good police work, which has allowed us to make operations plans to protect both demonstrators and counter-demonstrators, keeping everyone safe without violence." Rallings said. "I want to be clear: My officers have never interfered with anyone lawfully exercising their First Amendment rights. In fact, MPD has gone out of its way to ensure all demonstrations, even unlawful unpermitted ones, are allowed to move forward – from the 2016 bridge protest, to Valero, to the statue protests, Antifa, KKK, and Confederate 901."
[Image via Joe Raedle/Getty Images]
Have a tip we should know? [email protected]