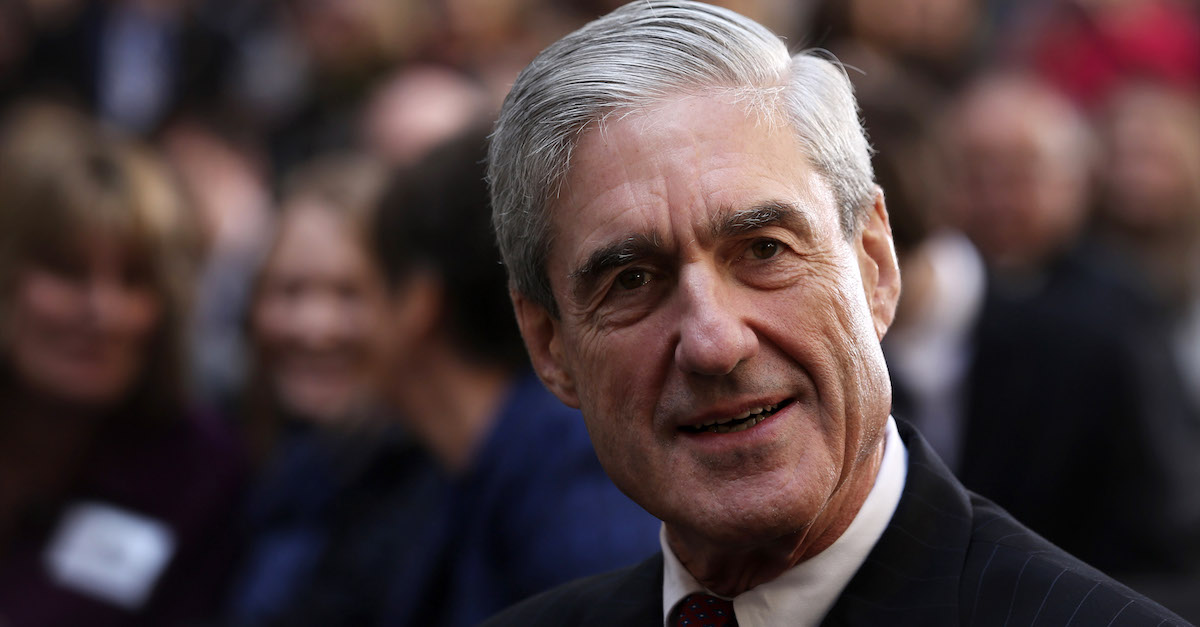 What President Donald Trump's Wednesday morning tweets potentially represent is the president digging himself into a deeper hole.
Special Counsel Robert Mueller has reportedly been looking at Trump's tweets and other public statements targeting former FBI directors James Comey and Andrew McCabe, as well as sitting Attorney General Jeff Sessions. Lo and behold, Trump tweeted about all three of them this morning, adding to a mountain of similarly worded tweets.
He said Sessions "should stop this Rigged Witch Hunt right now, before it continues to stain our country any further."
"Bob Mueller is totally conflicted, and his 17 Angry Democrats that are doing his dirty work are a disgrace to USA," he continued. Former federal prosecutor Renato Mariotti pointed out that this is the exact kind of tweet Mueller would be looking at.
"Tweets like this one directing the Attorney General to stop the investigation of Trump and his friends are among the many reasons why Mueller will conclude Trump obstructed justice," he said.
Mariotti later appeared on CNN, where he was asked by Kate Bolduan what Mueller is thinking. He answered, "They think this is more evidence of corrupt intent. … adding more tabs to their exhibit binder."
Law&Crime's Colin Kalmbacher has explained before how Mueller would be able to make a witness tampering case against the president.
Trump went on to tweet about how his former campaign chairman Paul Manafort only worked for him for a very short time. Manafort's bank and tax fraud trial in Virginia began on Tuesday.
Trump also said Russian collusion with the Trump campaign is a "TOTAL HOAX" and criticized Comey, McCabe, FBI agent Peter Strzok and FBI lawyer Lisa Page.
As Law&Crime's Ronn Blitzer noted earlier, Sessions can't shut down the Mueller probe because he has recused himself from the investigation and handed it off to Deputy Attorney General Rod Rosenstein. Sessions' recusal has ignited Trump's ire in the past and his reported asking of Sessions to reverse that recusal is yet another thing Mueller might use if he were to pursue obstruction charges.
Some have said Trump's Mueller-related tweets indicate "consciousness of guilt."
[Image via Alex Wong/Getty Images]
Have a tip we should know? [email protected]