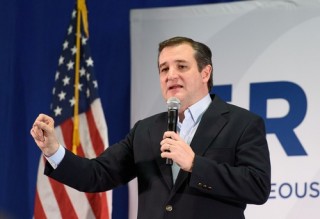 A New York judge has decided to wait until Monday to determine whether he will hear a case against Senator Ted Cruz's eligibility for President, Reuters reports.
Plaintiffs Barry Korman, 81, and William Gallo, 85, who are seeking to remove the Texas senator from the ballot for the April 19 Republican primary, went before Judge David Weinstein in state Supreme Court in Albany. Weinstein announced on Thursday that he will wait until Monday to determine whether Korman and Gallo have standing to bring the case. The plaintiffs claim that because Cruz was born in Canada, he is not a natural born citizen and thus not eligible to be President. Cruz claims eligibility because his mother was a citizen when he was born. His father is a Cuban immigrant.
Similar cases were brought in Alabama, Pennsylvania, and Cruz's home state of Texas. An Illinois case was dismissed due to a technicality, according to Reuters.
Cruz's attorney Grant Lally said the judge should dismiss the case the plaintiffs missed their deadline to bring the suit. He also argued that this is a federal issue that does not belong in state court.
[h/t Reuters, image via Crush Rush/Shutterstock]
Have a tip we should know? [email protected]