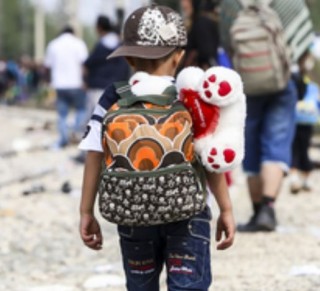 The Los Angeles Unified School district voted unanimously to bar Immigration and Customs Enforcement agents from school campuses. The new directive prevents teachers and administrators from allowing the agents onto school property. There is an exception for ICE officials who are evaluating schools that offer exchange programs, according to the Los Angeles Times.
What's interesting is the measure seems to be preventative, because board members acknowledged that immigration agents rarely even come looking for kids at school. In fact, ICE Spokeswoman Virginia Rice said that authorities consider schools and churches to be "sensitive" locations where they don't carry out raids.
However, some families are still fearful. The measure was passed as a symbolic gesture.
"We stand for the safety of our children. These are safe places," said Board member Red Rodriguez to the LA Times. The superintendent at the San Francisco Unified School District sent out a similar directive to his staff earlier this year.
"The San Francisco Unified School District, like the City of San Francisco, is a sanctuary. We do not ask students or families about their immigration," Superintendent Richard Carranza said in a statement sent out to parents.
[h/t Los Angeles Times]
Have a tip we should know? [email protected]
Rachel Stockman - President / On Air Host