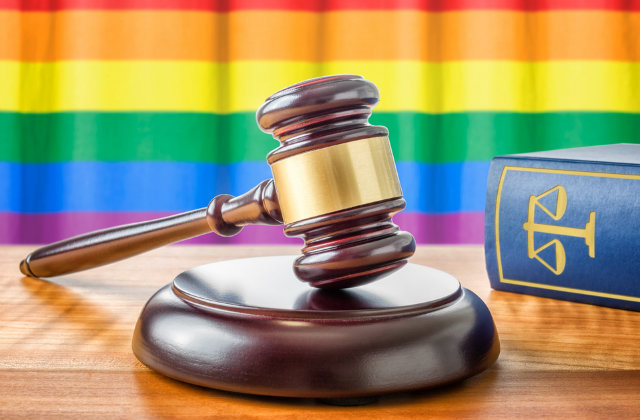 The American Civil Liberties Union and other groups are going after a Kentucky judge who will no longer hear adoption cases involving same-sex couples. They filed an ethics complaint against W. Mitchell Nance on Tuesday with the state's Judicial Conduct Commission.
We previously wrote about Nance and his controversial court order issued April 27. He doesn't think it is good for kids to be adopted by same-sex couples, so he doesn't want to participate in such cases. From the document, obtained by LawNewz.com:
WHEREAS, the undersigned judge believes that his conscientious objection to the concept of adoption of a child by a practicing homosexual may constitute "personal bias or prejudice" or some other "circumstances in which his impartiality might reasonably be questioned" to the degree that his disqualification or recusal is ethically required in adoption actions involving a homosexual party or parties;
That's no good, said a complaint filed by the ACLU of Kentucky, Lambda Legal, the American Civil Liberties Union, Kentucky's Fairness Campaign, and University of Louisville Law Professor Sam Marcosson. Filed Tuesday, they argue that Nance's recusal order creates a procedural hurdles only "LGB" people have to deal with, and they claim he probably can't be fair to litigants perceived to be gay, lesbian, or bisexual in any case whatsoever. They also object to his belief that same-sex couples cannot be fit parents by definition. As a result, they claim he's not fit for the bench:
Judge Nance's refusal to perform his judicial duties in adoption cases featuring lesbian, gay, and bisexual litigants is "good cause" for his removal, and no less severe sanction would suffice.
A spokeswoman for Nance told LawNewz.com his office would no longer comment on the issue after his April order.
[Image via Zerbor and Shutterstock]
Have a tip we should know? [email protected]