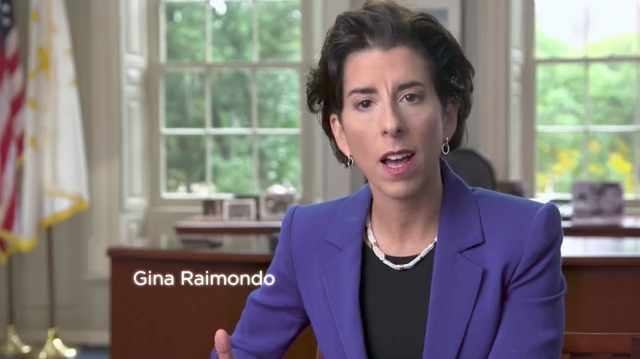 Benefactors in Rhode Island will foot the bill for any Dreamers who can't afford their own renewal fees associated with the Deferred Action for Childhood Arrivals (DACA) program.
Governor Gina Raimondo, a Democrat, issued a statement earlier today, which reads in part:
A couple of weeks ago, when the Trump administration announced its plan to end the DACA program, we gathered in Central Falls and pledged to do everything in our power to stand up for Rhode Island's DREAMers…Now is the time to fight for our values and take action against hatred and bigotry.
According to that press release, the Rhode Island Foundation has secured over $170,000 in contributions from individuals and organizations in order to help needy DACA recipients make up any shortfall so that they can renew their eligibility in the program. To date, DACA has benefitted upwards of 800,000 undocumented immigrants from around the world.
But DACA eligibility renewal applications don't come cheap. And many Dreamers could potentially stand to see their status forfeited if they can't muster the necessary funds. Raimondo noted, "We're not going to allow $495 to stand in the way of our neighbors' dreams."
President Donald Trump controversially signaled his intent to end the program earlier this month, but provided lawmakers with a six month window in which to legislate the program back into existence–and on firmer footing than where it presently resides.
Current DACA recipients, however, have until October 5 to renew their eligibility under the program with U.S. Citizenship and Immigration Services. The above-mentioned $495 application fee covers a two-year extension of an applicant's DACA status.
[image via screengrab]
Follow Colin Kalmbacher on Twitter: @colinkalmbacher
Have a tip we should know? [email protected]