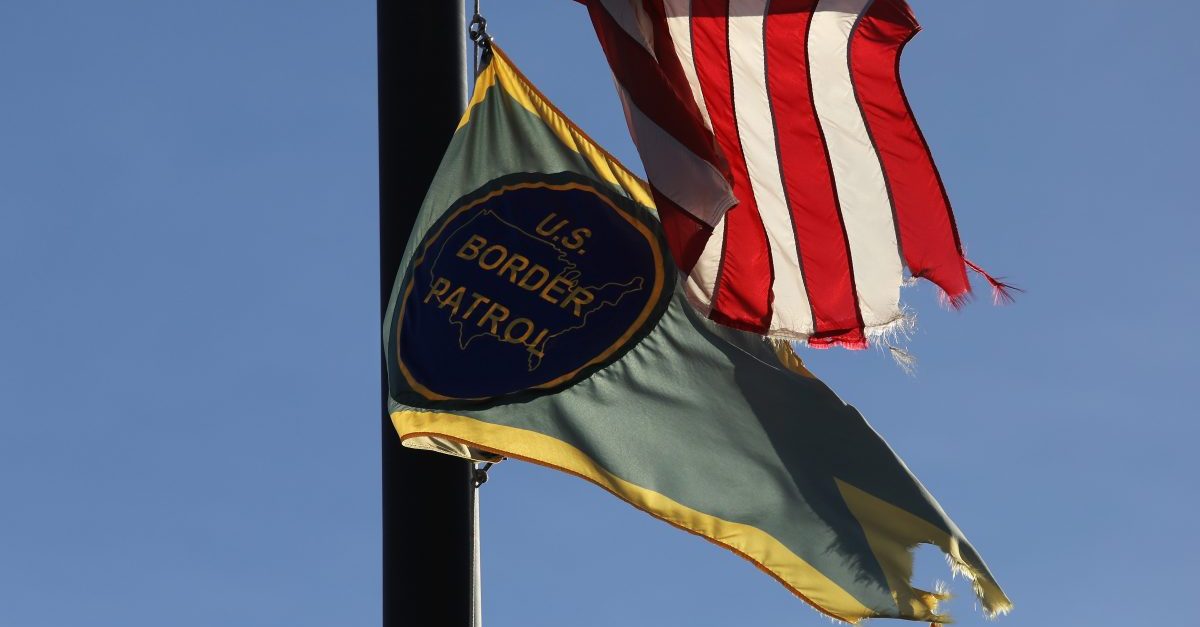 U.S. Border Patrol agent Esteban Manzanares is dead now. He shot himself in March 2014 just as authorities were closing in on him — after he raped two immigrant teenagers in a wooded area just outside the border city of McAllen, Texas.
The girls had arrived without documentation and with one of their mothers in tow. The three women flagged Manzanares down after just crossing the Rio Grande in the early morning–hoping for some kind of respite.
Instead, Manzanares, decked out in his official green fatigues, drove the small group some 16 miles outside of town where he proceeded to methodically attack and abuse them, according to the Associated Press.
First, he sexually assaulted the 14-year-old girl's friend. Then he wrung her and her mother's necks and slashed both of their wrists. The small family was left for dead–though they survived.
But the Border Patrol agent wasn't quite done–not by a long shot.
The 14-year-old was led to a tree, handcuffed, and duct-taped to it. As the silver adhesive was placed over her mouth, the girl remembers now, Manzanares hardly said a word. She recently reflected on her ordeal in an interview with the New York Times:
I only asked him why he was doing this. Why me? He would only say that he had been thinking about it for day. He had been thinking about this for days.
The girl was kept handcuffed and taped to the tree for several hours as Manzanares raped her. Sometime around 6 p.m. when his Border Patrol shift ended, Manzanares removed the girl and brought her back to his apartment. There, he tied her to his bed with shoelaces and continued to sexually abuse her at least three additional times. He also took pictures of her and made threats against her life.
"He behaved like he had done it before," the girl told the Times. "In that moment, it felt like my life was over."
At one point, the girl asked Manzanares about his potential daughters and how he might feel "if someone did the same thing…to them." The Border Patrol agent never replied.
Meanwhile, the older woman left for dead had found her way to a member of U.S. Customs and Border Protection–the parent agency of the U.S. Border Patrol–and, still bleeding from her wounds, described the incident and the man who had attacked her daughter and her friend.
"[He was] dressed just like you," she said.
At around 1 a.m. the 14-year-old girl heard knocks on Manzanares' apartment door. Then she head a single gunshot. Manzanares was found with a suicide note, reading, "I am sorry for what I have done…I am a monster."
Each of the women attacked by Manzanares sued the U.S. Border Patrol for negligent hiring and supervision. Their attorneys presented evidence showing that his supervisors failed to take note of used duct tape, blood and restraints. The first two women had their claims dismissed by U.S. District Judge Randy Crane in September.
The case of the 14-year-old girl, who is now 18, has been allowed to proceed.
[image via John Moore/Getty Images]
Follow Colin Kalmbacher on Twitter: @colinkalmbacher
Have a tip we should know? [email protected]