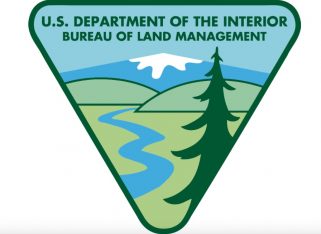 An investigation completed earlier this year confirmed allegations that the Bureau of Land Management (BLM) hired a registered sex offender and convicted felon at its office in Lakewood, CO.  The employee was subsequently arrested three more times during his employment and essentially hid information about the arrests from the BLM.
The information was released last month by the Department of Interior Office of Inspector General (DIO-OIG) that was just noticed by the Daily Caller on Friday.
According to a copy of the report obtained by LawNewz.com, investigators were tipped off after a complaint was filed making allegations against the unknown employee.  An investigation was opened that "confirmed that the employee is a convicted felon, is a registered sex offender and is currently on probation with the State of Colorado."
The employee was hired in 2011 to work the Denver Federal Center and at that time, investigators say he was no longer on probation from a felony arrest and conviction back in 2003.  The report states the employee disclosed his criminal record to the Office of Personnel Management background investigator and despite being aware of his criminal history, BLM hired him after they "adjudicated his background as 'favorable' after mitigating his criminal history based on the time elapsed since his conviction."
However, the employee was then arrested three more times and received two convictions after he obtained the job but failed to disclose that information to the BLM.  The convictions stemmed from a "domestic violence-related felony criminal trespass and for violation of a court protective order."
The employee received probation for those convictions, but he essentially hid that information from BLM too.
Ultimately, the DIO-OIG decided not to present the case to the U.S. Attorney because they determined there were "no identifiable violations of criminal statutes."  In other words, the OIG basically determined that lying about your criminal history and hiding your arrest records from a federal employer is not a violation of federal law.
The BLM became well-known to the public because of its dispute over the use of federal lands that ended with a lengthy standoff the Bundy family.
LawNewz.com reached out to the BLM — Lakewood, CO office and the Department of Interior in Washington, D.C., but the offices were closed for the Holidays.
[image via shutterstock]
Have a tip we should know? [email protected]