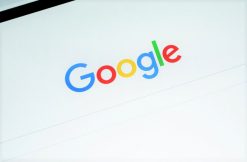 Steven Avery ended up being the seventh-most searched person on Google in the year of our lord 2016. This convicted murder ranked just behind Olympians like gymnast Simone Biles, and presidential candidates like President-elect Donald Trump.
This happened.
2016 was…a year. A reality TV star who ran on a controversial platform is going to be president. So many iconic celebrities died that it seemed to be a kind of rapture. The Chicago Cubs won the World Series. Things. Happened.
And it started off with the popular Netflix documentary series Making a Murderer. The show premiered December 18, 2015, and broke out on Google the following January.
Filmmakers examined the conviction of Wisconsin man Avery and his nephew Brendan Dassey in connection to the 2005 murder of photojournalist Teresa Halbach. Avery said Manitowoc County officials framed them in retaliation for a wrongful conviction lawsuit, and the show actually garnered him quite a bit of public support. He's still serving a life sentence. As for Dassey, his conviction recently got overturned because of concerns that his confession was improperly obtained, though whether he goes free depends on whether prosecutors successfully appeal.
Halbach's family refused to participate in the documentary. They said nothing good about it in a statement sent last December to WBAY:
Having just passed the 10-year anniversary of the death of our daughter and sister, Teresa, we are saddened to learn that individuals and corporations continue to create entertainment and to seek profit from our loss. We continue to hope that the story of Teresa's life brings goodness to the world.
[image via nito and Shutterstock]
Have a tip we should know? [email protected]