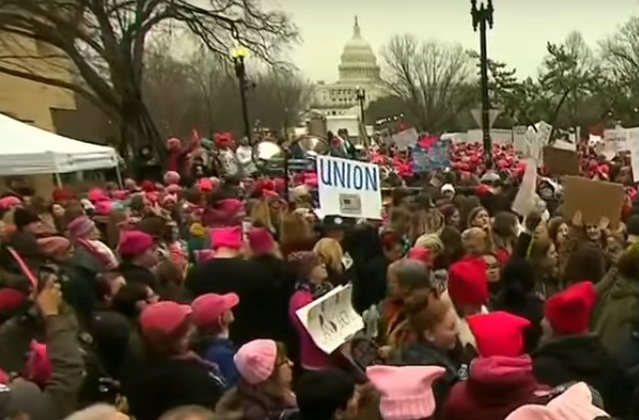 Saturday's "Women's March" in Washington D.C. reportedly led to absolutely no arrests despite featuring an estimated half-million people.
D.C. Homeland Security Director Christopher Geldart told NBC News that no one got put behind bars, according to a Saturday report. That's in marked contrast to Inauguration Day. Over 200 people were arrested after President Donald Trump took the oath of office. People in that crowd allegedly threw rocks at police officers. Fires were also reported.
"The Women's March on Washington," supported by groups like Planned Parenthood and the National Resource Defense Council, is obviously, opposed to President Donald Trump. The protest is invariably identified with liberal politics, especially after organizers had a public falling out with abortion opponents.
Trump's VP Mike Pence, has consistently opposed abortion access. As Indiana governor, he signed a bill that prohibited the procedure even when the fetus has a genetic abnormality. The president's optics when it comes to women has been more fraught. In October, his candidacy was almost derailed when released video from 2005 showed him bragging about grabbing women "by the p—sy." This got a lot of attention because the action fits definitions of sexual assault if done without consent. There's also his long-running feuds with comedian Rosie O'Donnell and TV anchor Megyn Kelly, which has been marked by, uh, problematic language.
[Screengrab via CNN]
Have a tip we should know? [email protected]