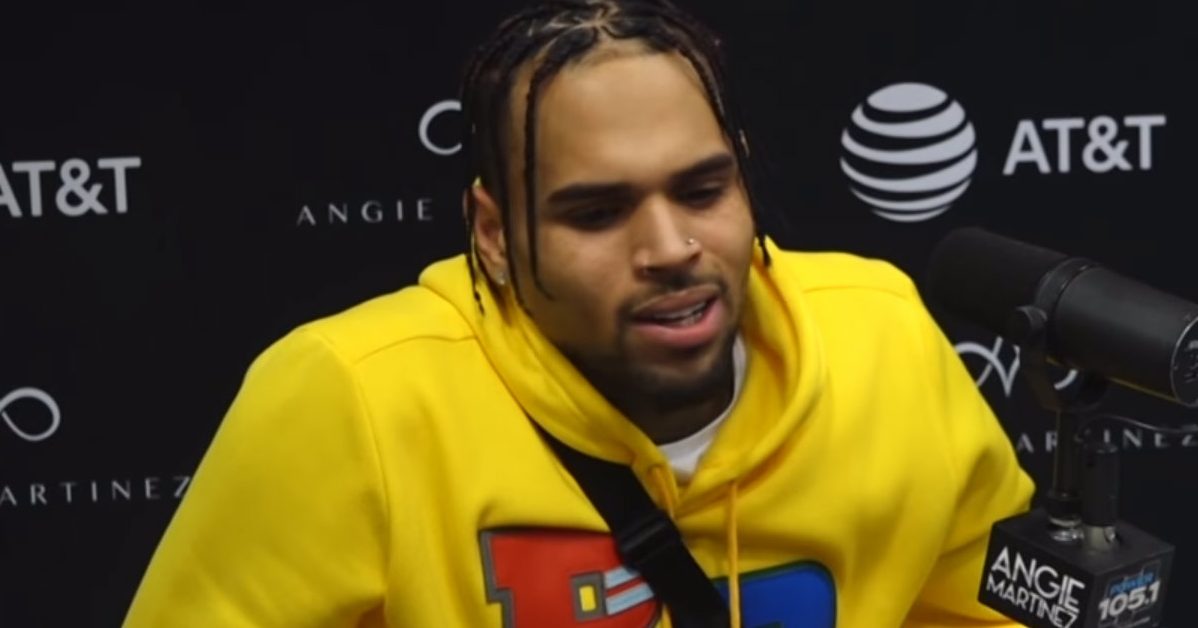 Attorney Gloria Allred says it's one of the most "horrific" sexual assault cases she has come across. She is representing a client who claims to have been repeatedly sexually assaulted at singer Chris Brown's house.
Brown, rapper Young Lo (real name Lowell Grissom Jr.) and others are named as defendants in the lawsuit. Brown's attorney Mark Geragos did not immediately respond to a Law&Crime request for comment. Grissom could not be reached for comment.
In a press conference on Wednesday, Allred said her client attended a concert in February 23, 2017. The plaintiff was invited to a so-called "after-party" at a studio to meet Grissom and Brown. She was told that Brown did not want cell phones in the studio, and the phone was taken away from her. The plaintiff asked for it back, but Grissom refused to do so, and said she did not need it because they were going to Brown's home. She could retrieve the phone there.
According to the plaintiff, Brown gave guests drugs and alcohol. Women, including the plaintiff, got a pill containing white powder, but the plaintiff did not consume hers.
She said she was sitting in the kitchen, scared, and wanted to be left alone. Brown and Grissom were in possession of guns, she said. The plaintiff's mother–who Allred describes as being in "frequent contact" with the woman–had been trying to get in touch with her, and became concerned. She used software to track down the plaintiff's phone, and provided police the address to Brown's home. Cops arrived, but according to the plaintiff, Brown denied them access, and refused to open the gate. Meanwhile, the singer had Grissom hide duffel bags containing guns. Police left. The plaintiff was frightened. Brown continued to supply guests with gun's and alcohol, and openly brandished a gun.
Grissom was evasive when the plaintiff once again asked for her phone.
The events culminated in a series of sexual assaults, it is alleged. According to the complaint obtained by Law&Crime, the plaintiff claims that Brown, Grissom, and a woman identified as Doe X "entered into a conspiracy" to use drugs, alcohol, and threats to bully unwilling women into sexual acts, lure the women into one of Brown's bedrooms, falsely imprison guests unwilling to engage in sexual acts, and "coerce, intimidate, and sexually harass" victims into sexual acts.
The plaintiff said Grissom lured her and her then-roommate (with whom she attended the concert) into a bedroom. There, they and other women were ordered to take off their clothes and "hook up" with Brown and Grissom. Brown played loud music, and even pornography.
The plaintiff refused to participate, but Doe X physically forced her to perform oral sex on Grissom, the complaint said. Doe X, who was menstruating at the time, allegedly sat on the victim's face for forced oral sex. Meanwhile, Grissom allegedly used his hands and mouth to sexually assault the plaintiff. It was not the last time he is alleged to have molested her. For example, he later raped the plaintiff against a washing machine as she was waiting for a rideshare to pick her up from the residence, the complaint said.
The plaintiff said she believed that Doe X were friends with Grissom and Brown, and "has toured with them."
Now the plaintiff seeks damages for multiple claims, including sexual battery, and gender violence.
Allred called it "one of the most horrific sexual assault cases I have ever seen." She declined to give the plaintiff's age, citing her client's desire for privacy. Allred only confirmed that the woman was a "young adult," not a juvenile.
She said her client have spoken to authorities about the allegations, and that questions about possible charges should be sent to the district attorney's office. Allred declined to "pass judgment" as to whether police could've done more that night.
A Los Angeles Police Department spokesperson declined to comment to Law&Crime.
Update – Thursday, May 20: After the publication of this article, a spokesperson for the Los Angeles District Attorney's Office responded to a Law&Crime request for comment via email, and said, "I checked with our attorneys today and nothing has been presented to our office."
[Screengrab via The Angie Martinez Show]
Have a tip we should know? [email protected]