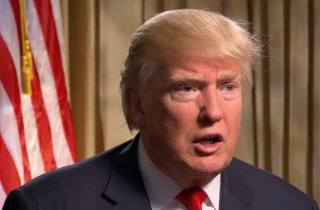 "Jane Doe," the woman who claimed Donald Trump raped her in 1990's, has dropped her federal lawsuit against him and convicted pedophile Jeffrey Epstein. This comes just days after she suddenly cancelled a press conference that was scheduled to take place at her attorney Lisa Bloom's office. At the conference, she was going to speak about her allegations against Trump.  Bloom said she was too scared to show her face after receiving numerous threats.
Jane Doe instructed us to dismiss her lawsuit against Trump and Epstein today. Tough week for her. We wish her well. https://t.co/dnwCRFrZM5

— Lisa Bloom (@LisaBloom) November 5, 2016
Every woman makes her own own choice about what is best for her. Life's a journey. Most of us get stronger as we get older. I respect women.

— Lisa Bloom (@LisaBloom) November 5, 2016

"Doe" has used a pseudonym due to what she calls the "highly sensitive and personal nature of the claim." In October, she filed a lawsuit against Trump, claiming that he raped her in the 1990s at one of convicted pedophile Jeffrey Epstein's infamous Manhattan parties.
However, some have become skeptical of the woman's claims. And, in fact, this was the third attempt the plaintiff has made in filing this particular lawsuit. She has now dropped the case again. Trump has repeatedly denied that anything occurred.
"As I have said before, the allegations are categorically untrue and an obvious publicity stunt aimed at smearing my client," Alan Garten, Trump's attorney, told LawNewz.com. 
Have a tip we should know? [email protected]
Rachel Stockman - President / On Air Host