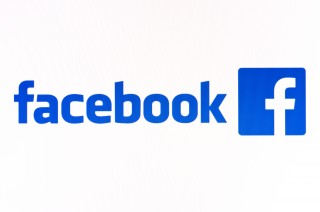 On Monday, you may have noticed something unexpected in your mailbox (the real, physical one by your house): A letter with a return address from "Fraley v. Facebook Inc." When you open it, you'll find a $15 check inside. To answer your questions, yes, it's real, no, there are no strings attached, and yes, you signed up for it. You just don't remember that you did.
Here's what the genuine article looks like  so you can be sure that it's what you got in the mail: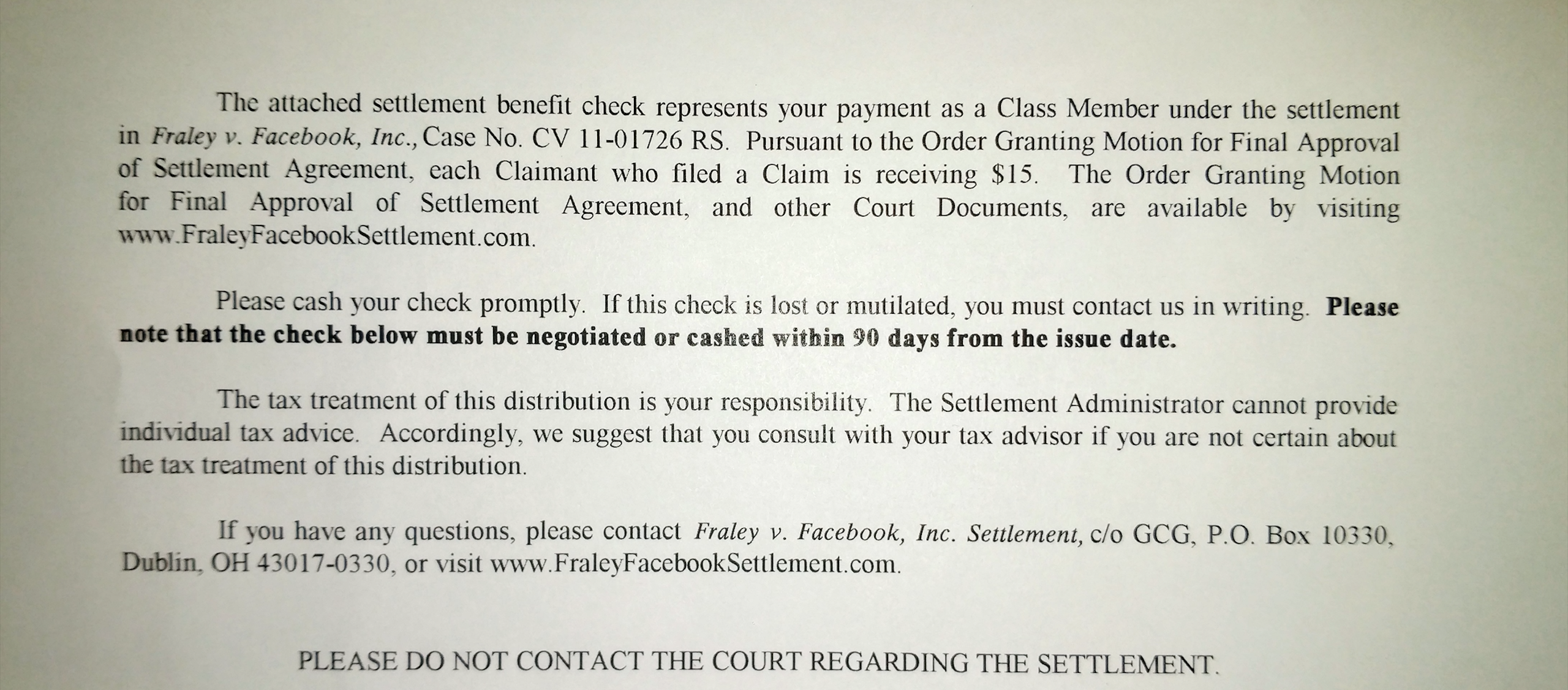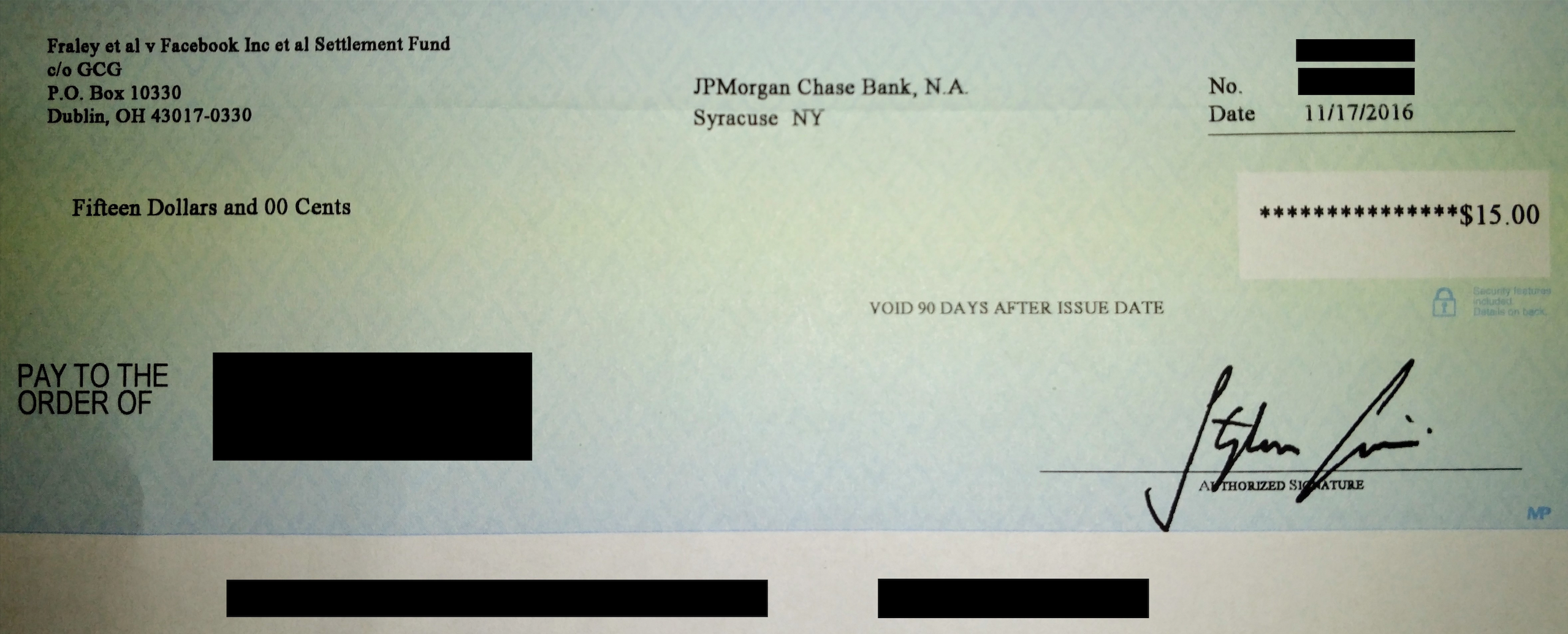 Fraley v. Facebook is a class action lawsuit that was filed over five and a half years ago on April 4, 2011. It concerned "sponsored stories" that used Facebook members' names and photos in advertisements without their permission. In August 2012, Facebook agreed to a $20 million settlement, but the judge rejected it, saying that the number was something that the social networking company "plucked out of thin air." A deadline for Facebook users to opt into the case was set for May 2, 2013, and three months later, the $20 million settlement was approved after the judge was satisfied that it was the subject of negotiation between both sides.
Third parties kept the case tied up in appeals for years, but those were finally cleared up in January, freeing up the transfer of all of the money for the class members. Now, finally, the lawyers were able to send out your $15 check that you don't remember signing up for three and a half years ago. Spend it on something nice.
[Photo: Shutterstock]
Have a tip we should know? [email protected]