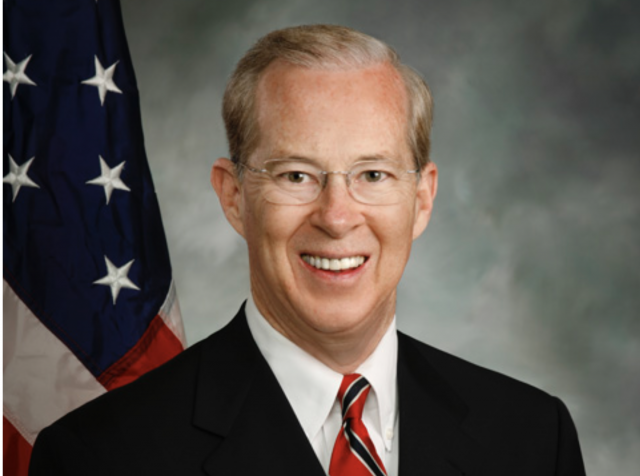 President Donald Trump on Monday fired acting Attorney General Sally Yates for refusing to enforce his Executive Order on "extreme vetting."  The nearly unprecedented move left many wondering what would happen next?  Well, White House Press Secretary Sean Spicer answered that Monday night on Twitter.
.@POTUS has named Dana Boente, US Attorney for the Eastern District of VA as Acting Attorney General. Sally Yates has been relieved.

— Sean Spicer (@PressSec) January 31, 2017
Dana Boente is the US Attorney for the Eastern District of Virginia.  He was nominated by former President Obama on October 8, 2015 and confirmed by the Senate two months later in December 2015.  Boente has spent 33 years at the Justice Department as a career public servant.  He supervised the prosecution of federal crimes in his district and federal civil matters.
Boente graduated from St. Louis University School of Law and makes his home in Northern Virginia.
Prior to joining the DOJ, he served as a law clerk to Chief U.S. District Judge J. Waldo Ackerman for the Central District of Illinois in 1982.  In 1984, he started at DOJ as part of the Attorney General's Honors Program, becoming a AUSA in the Tax Division's Criminal Section.  In 2001 he became an AUSA in the Fraud Unit in the Eastern District of VA.  He briefly left the EDVA only to return two years later as the First Assistant U.S. Attorney in 2007 and then served as the US Attorney for EDVA from 2008-09.  In 2012, then-AG Eric Holder appointed him US Attorney of the Eastern District of Louisiana.  He retuned to the EDVA in 2013 to fill a vacancy until he officially was approved by the Senate in Dec. 2015.
[image via DOJ]
Have a tip we should know? [email protected]