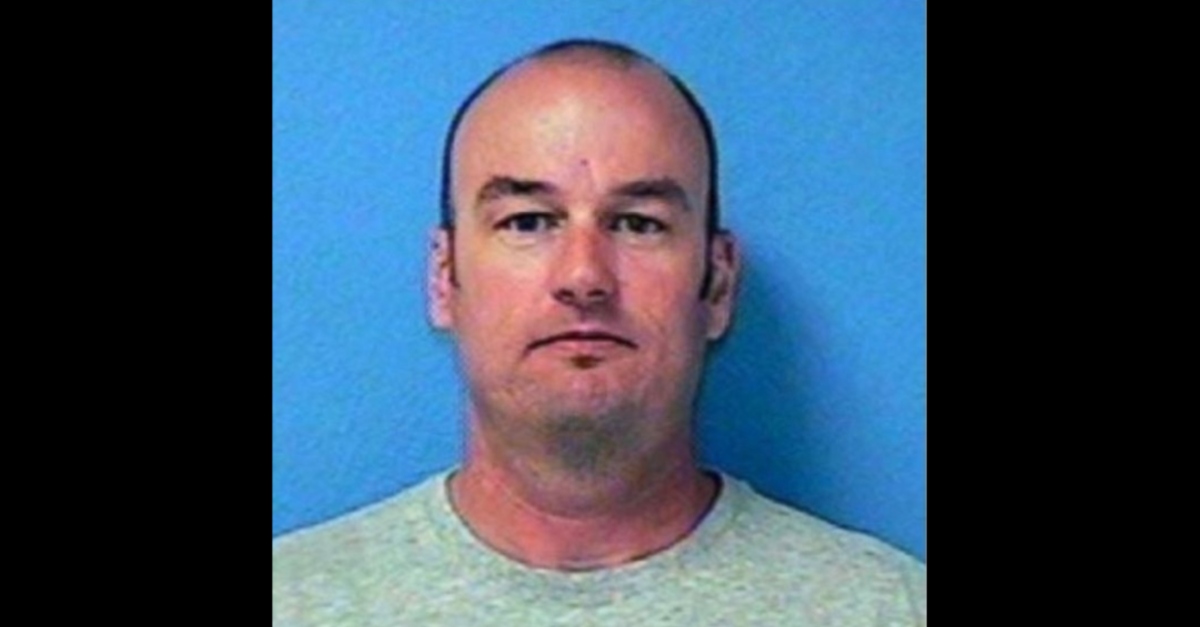 Christopher Hasson, the U.S. Coast Guard lieutenant accused of planning a "massive" attack on media figures and liberal politicians, was indicted on Wednesday. Court documents show he was charged with a count each of unlawful possession of unregistered firearm silencers, unlawful possession of firearm silencers unidentified by serial numbers, possession of firearms by unlawful user and addict of a controlled substance, and possession of a controlled substance (painkiller Tramadol).
Hasson had 17 guns, including an AR15 rifle, various handguns, and two unidentified silencers. according to the indictment. These final two firearms allegedly lacked the requisite serial numbers and weren't registered. The defendant was previously arrested on the drug charges. He hasn't been specifically charged over his alleged desire to commit murder on a wide scale, however.
The original complaint against him featured disturbing allegations. Prosecutors called him a "domestic terrorist" who ranted about "liberalist/globalist ideology," and wanted a homeland for white people.
Several of his internet searches suggested that Hasson intended to target some of the "most liberal senators," as well as "supreme court justices" and "joe scarborough." Hasson also allegedly composed a spreadsheet on January 17 of this year with a detailed collection of targets identified as "traitors" which the government describes as "prominent Democratic Congressional leaders, activists, political organizations, and MSNBC and CNN media personalities."
Those targets included: Chris Hayes, Sen. Richard Blumenthal, Rep. Nancy Pelosi, Sen. Tim Kaine, Ari Melber, Don Lemon, Sen. Cory Booker, Sen. Kamala Harris, Beto O'Rourke, Rep. Maxine Waters, Rep. Sheila Jackson Lee, Rep. Ilhan Omar, Chris Cuomo, Angela Davis, Van Jones, Sen. Elizabeth Warren, Sen. Chuck Schumer, Sen. Kirsten Gillibrand and Rep. Alexandria Ocasio-Cortez–as well as two unclear entries which the government reportedly presumes to be referencing John Podesta and the Democratic Socialists of America.
"I am a long time White Nationalist, having been a skinhead 30 plus years ago before my time in the military," Hasson allegedly wrote. "I never saw a reason for mass protest or wearing uniforms marching around provoking people with swastikas etc. I was and am a man of action you cannot change minds protesting like that. However you can make change with a little focused violence."
A Hispanic neighbor at a predominantly Latino neighborhood in Maryland said he would simply stare at them.
Defense lawyer Julie Stelzig said in court Thursday that prosecution's case exaggerated, relying only on internet searches and deleted letters, according to The New York Times. Hasson's current attorney of record did not immediately respond to a Law&Crime request for comment.
Colin Kalmbacher contributed to this report.
[Image via U.S. District Court for the District of Maryland]
Have a tip we should know? [email protected]