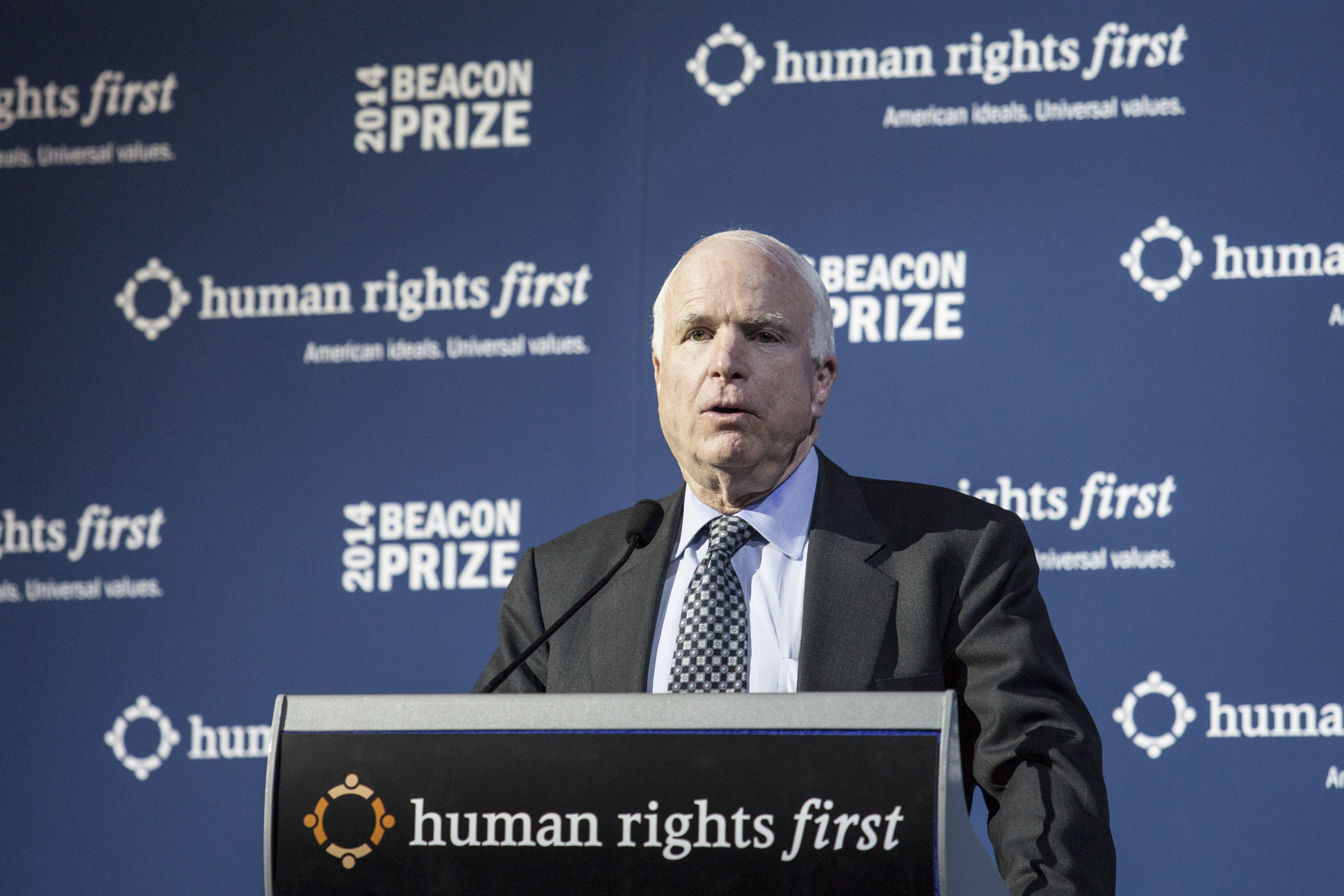 An official in the Trump White House mocked Senator John McCain's brain cancer during a closed-door strategy meeting after the storied Arizona Republican announced his opposition to Gina Haspel's nomination to lead the CIA.
According to The Hill, special assistant Kelly Sadler said:
It doesn't matter, he's dying anyway.
The meeting in question was led by Deputy Press Secretary Raj Shah. Press Secretary Sarah Huckabee-Sanders was said not to have been in attendance and White House Counselor Kellyanne Conway allegedly only showed up right after the disparaging comments were made.
There were, however, roughly two-dozen White House communications staffers present when Sadler made her controversial comments. At least two of those staffers communicated those comments to The Hill.
According to those two sources at the meeting, there was "discomfort" in the room after Sadler's comment was made–but no one addressed it directly and the conversation simply moved on. The Hill also noted that a second source confirmed Sadler's comments but couldn't be sure of the exact wording.
The White House did not deny Sadler's remarks and instead issued a statement praising McCain and expressing sympathy for his illness. That statement reads, "We respect Senator McCain's service to our nation and he and his family are in our prayers during this difficult time."
McCain yesterday announced he opposed Haspel's nomination due to her role overseeing the CIA's illegal torture program and for her inability to state that torture was immoral.
Law&Crime reached out to Senator McCain's office for comment on this story, but no response was forthcoming at the time of publication. This space will be updated if and when such a response is received.
[image via Drew Angerer/Getty Images]
Follow Colin Kalmbacher on Twitter: @colinkalmbacher
Have a tip we should know? [email protected]