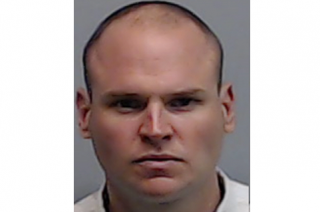 A former officer with the Atlanta Police Department turned himself in on Saturday, after a warrant was issued for his arrest, WSB reported. James Burns was fired after law enforcement officials say he shot and killed Davaris Rogers on June 22, and the Fulton County District Attorney's Office is now charging him with murder.
The shooting took place after an off-duty officer who was working security outside an apartment building reported seeing a man breaking into a car. Burns responded to the scene, at which point he claimed he saw Rogers jump into a car and attempt to drive away, and Burns fired, shooting Rogers in the head. According to the Atlanta Journal Constitution, Burns told police investigators that Rogers tried to run him over, but after reviewing dashcam footage and interviewing witnesses, the investigators determined that was not the case.
Police said that Burns violated policy by firing at Rogers, and that the officer didn't know who was in the vehicle when he shot. Prosecutors allege that Rogers did not attempt to strike any officers, and that Burns had no reasons to believe that Rogers was a threat to himself or the public.
Burns is charged with felony murder, aggravated assault with a deadly weapon and two counts of violation of his oath. He is currently being held without bond, but he is being kept separate from other inmates since he is a former officer. According to the New York Times, Burns' case will go before a grand jury next month.
Have a tip we should know? [email protected]