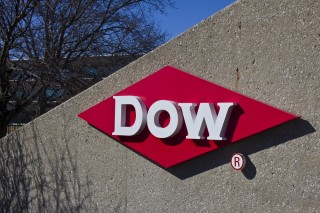 A recently unsealed complaint filed by the law firm Kasowitz, Benson, Torres & Friedman LLP claims that four major chemical companies had information that a chemical they manufacture poses significant health risks, but withheld the data from the government.
According to court documents, the firm discovered evidence of the information while reviewing discovery materials in a separate products liability case against BASF, Bayer MaterialScience, Dow Chemicals, and others. After doing some digging, the plaintiffs say they discovered that those three companies and Huntsman International breached their duty to disclose to the government evidence of the dangers of isocyanate chemicals. The chemicals are used in the creation of many household items, including paints, adhesives, and insulation. For decades, the complaint alleges, the chemical manufacturers kept the information secret, in violation of the Toxic Substances Control Act (TSCA), and then concealed these violations, in violation of the False Claims Act.
The complaint says that the companies, both alone and together, acted to keep information showing that isocyanate chemicals can cause lung and respiratory problems in humans after minimal exposure from skin contact or inhalation. The Environmental Protection Agency had been aware of the risks of inhaling isocyanate chemicals, the complaint says, but only believed that injury from skin contact was "a possibility." The chemical companies, however, allegedly knew that just one drop of certain isocyanate chemicals on the skin "could cause permanent respiratory injury in humans," but did not tell the government.
The firm brought the action as a  qui tam complaint, which is when a whistleblower brings legal action on behalf of the U.S. government. These complaints typically remain under seal while the government reviews them and decides whether to join.
LawNewz.com has reached out to the law firm and all four companies named in the complaint. A representative from BASF responded, saying the company does not comment on active litigation. A Dow spokesperson stated:
This qui tam complaint is meritless.  Dow has complied with all the federal laws and requirements referenced in the complaint.  It is noteworthy that the law firm provided these allegations to the United States Department of Justice, which declined to intervene or take any action in support of the lawsuit.  Moreover, the False Claims Act does not allow a claim for unassessed civil penalties.
[Image via Jonathan Weiss/Shutterstock]
Have a tip we should know? [email protected]