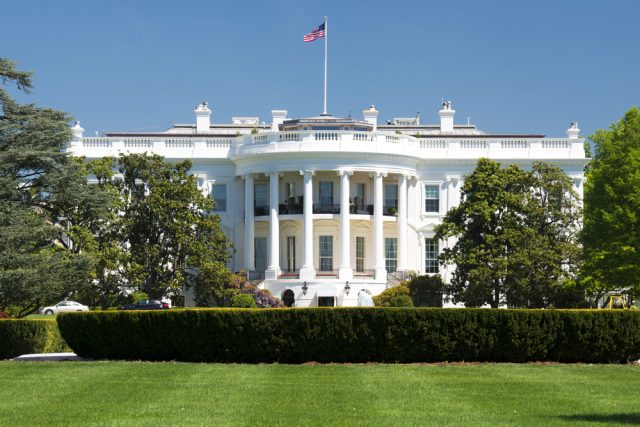 Earlier this week, LawNewz.com reported on three organizations who filed a Freedom of Information Act lawsuit against the U.S. Department of Homeland Security after DHS didn't respond to their request to make White House visitor logs public.On Friday, the Trump administration announced that they will not make the logs public, but will only release information that is sought in specific FOIA requests regarding visitors to offices that considered part of separate agencies. Essentially, it's a big, fat no.
For now, the White House's policy is that they will determine themselves whether to release the names of people visiting President Donald Trump, Vice President Mike Pence, or senior officials.
This is in contrast to the Obama administration's policy of releasing the White House visitor's log, a practice that they began in 2009 after facing a number of complaints.
Citizens for Responsibility and Ethics in Washington (CREW), one of the groups that filed the FOIA lawsuit against the Trump administration, responded to Friday's announcement. CREW Executive Director Noah Bookbinder said in a statement:
It's disappointing that the man who promised to 'drain the swamp' just took a massive step away from transparency by refusing to release the White House visitor logs that the American people have grown accustomed to accessing over the last six years and that provide indispensable information about who is seeking to influence the president … This week, we sued the Trump administration to make sure they would continue to release the logs. It looks like we'll see them in court.
Other organizations also weighed in on the matter. Meredith McGehee, Chief of Policy for nonpartisan nonprofit group Issue One, said, "From dismissing decades of tradition by declining to release his tax returns to refusing to place his assets in a blind trust, President Trump seems to be going out of his way to fan distrust and doubt about the way his White House works.
American Civil Liberties Union Political Director Faiz Shakir said in a statement obtained by LawNewz.com, "The only reasonable conclusion is to believe the Trump administration has many things it is trying to hide."
[Image via Andrea Izzotti/Shutterstock]
Have a tip we should know? [email protected]