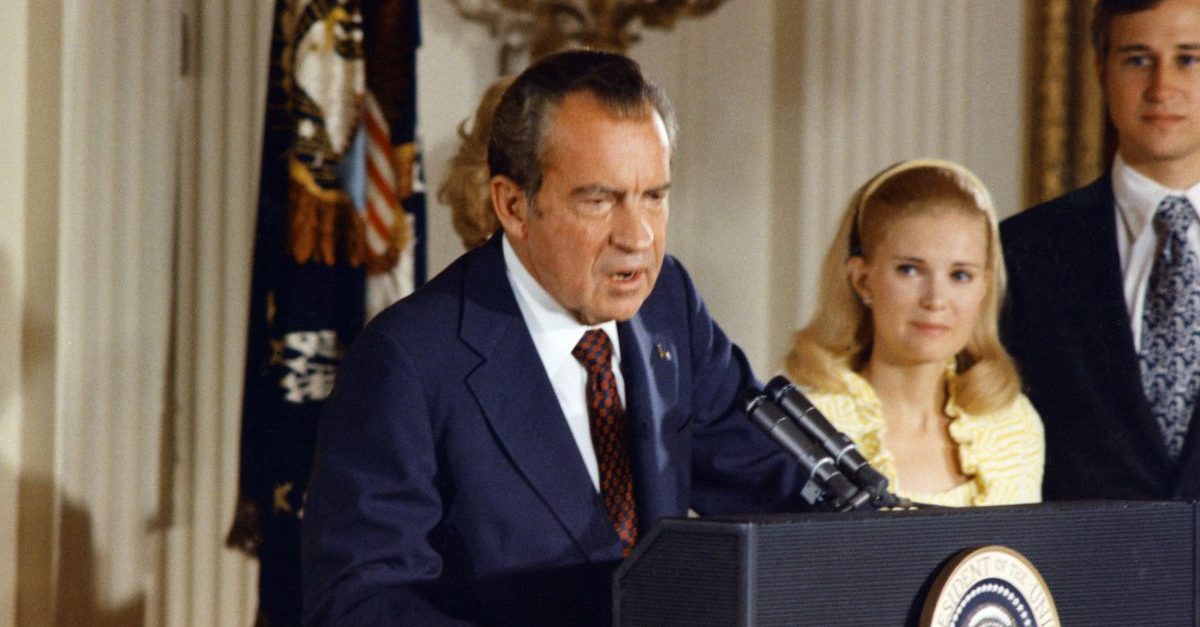 More than 44 years after it was first filed under seal the grand jury report and recommendation that was sent to the House Judiciary Committee regarding the Watergate scandal is now available to the public. The National Archives published the documents, as well as a draft indictment of President Richard Nixon, after a federal judge ordered the release of documents earlier in October.
The report and recommendation, commonly known as the Watergate "Road Map," includes a two-page summary and a more detailed outline of allegations against Nixon and his associates related to the break-in at the Democratic National Committee's offices and the subsequent cover-up. It was originally filed under seal on March 1, 1974.
"It is the belief of the Grand Jury that it should presently defer to the House of Representatives and allow the House to determine what action may be warranted at this time by this evidence," the report says. The House of Representatives, of course, being the body that decides whether or not to impeach the president. Rather than suffer through impeachment proceedings, President Nixon opted to resign.
The roadmap has been said to potentially be of use to Special Counsel Robert Mueller, who is similarly investigating potential crimes and obstruction related to the president. A Lawfare Blog post explained that since Mueller will be submitting a report at the conclusion of the Russia probe, he could look to the roadmap if he has evidence that President Donald Trump committed a crime.
Read the Watergate Roadmap and the indictment here:
Watergate Roadmap by Law&Crime on Scribd
Nixon Indictment by Law&Crime on Scribd
[Image via WHITE HOUSE/AFP/Getty Images]
Have a tip we should know? [email protected]