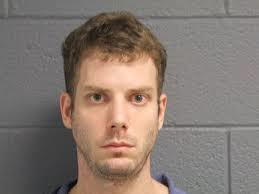 The trial is now under way for James VanCallis, who is accused of killing and sexually assaulting 14-year-old April Millsap. Prosecutors in Michigan believe the 34-year-old attacked the teen with his motorcycle cycle helmet, dragged her into the woods, and then proceeded to stomp on her. Jennifer Millsap, the teen's mother, was the first witness called by the prosecution. She testified about how she was asked by an investigator to identify her daughter in a picture. April died of blunt force trauma to the head. Testimony on Thursday is expected to include the man who discovered Millsap's body.
Here is a live stream of the trial:

VanCallis' attorneys say police made the arrest — even before obtaining any DNA evidence — and that their client is an innocent man. The trial is expected to last several weeks.
[h/t Detroit Free Press, Wild About Trial]
Have a tip we should know? [email protected]
Rachel Stockman - President / On Air Host