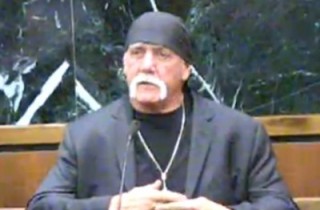 After the jury awarded Hulk Hogan a whopping $115 million in economic and emotional damages, the jurors will reconvene today to consider awarding punitive damages against the gossip website Gawker. Hogan broke down in tears after the verdict was read on Friday.  Punitive damages, which could be even higher, are meant to punish Gawker for their actions.
LawNewz.com's founder Dan Abrams said the verdict is very high, and that Gawker has a good chance of getting these damages reduced.
"Gawker is still in big trouble — the phase we are about to see is the phase where you are supposed to be at the point where you punish them — the punitive damages," Abrams said on GMA on Monday.
Hogan sued the website in 2012 after it published parts of a video that showed him having sex with the wife of radio shock jock Bubba the Love Sponge Clem. The video was recorded in 2006 and according to Hogan, it was recorded without his knowledge.
Gawker waged a First Amendment defense, claiming that because Hogan discussed his sex life publicly he made the sex tape fair game for publishing. Gawker plans to appeal the decision.
Here is the live stream from Day 11 of the trial which will begin again Monday afternoon.
Livestream provided courtesy of Wild About Trial/Crime Watch Daily
Have a tip we should know? [email protected]
Rachel Stockman - Editor in Chief / On Air Host