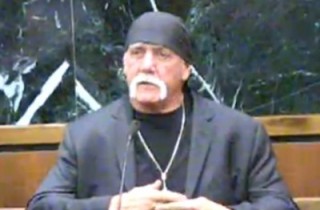 With both sides wrapping up closing arguments, the whirlwind case of Hulk Hogan v. Gawker could soon come to a conclusion. Legal experts, including LawNewz.com's founder Dan Abrams, expect that Gawker will be hit with a multi-million dollar verdict against them.
Hogan sued the website in 2012 after it published parts of a video that showed him having sex with the wife of radio shock jock Bubba the Love Sponge Clem. The video was recorded in 2006 and according to Hogan, it was recorded without his knowledge. Hogan's lawsuit seeks $100 million in damages for invasion of privacy. Gawker's attorney say that since Hogan's sex life was part of the public discourse, the sex tapes are First Amendment protected. They also presented witnesses this week seeking to prove they didn't make nearly as much money from posting the video as Hogan's team contends.
Here is the live stream from trial, monitor this feed to see the verdict read live.
Livestream provided courtesy of Wild About Trial/Crime Watch Daily
[screengrab via Channel 8]
Have a tip we should know? [email protected]
Rachel Stockman - President / On Air Host