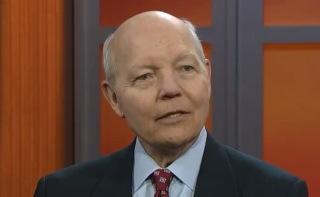 On Tuesday, the House Judiciary Committee will hold a hearing to determine whether to impeach IRS Commissioner John Koskinen. The hearing will examine the findings of an investigation conducted by the House Oversight and Government Reform Committee into Koskinen's role in the IRS targeting conservative organizations.
WATCH HERE LIVE:
Committee members had found that Koskinen did not comply with a Congressional subpoena that led to destruction of evidence, according to the House Judiciary Committee's website.
Expected to testify are Rep. Jason Chaffetz of Utah and Rep. Ron DeSantis of Florida. Commissioner Koskinen has been invited to testify, but in a letter addressed to the Judiciary Committee on Monday, he said that he was not prepared to testify at this time due to short notice. Koskinen had just returned from China when the hearing was announced. "Thus," he said, "while I must regrettably decline your invitation, I remain willing to appear before the Committee in the future."
Should Koskinen be impeached, it would be the first impeachment of an administration official of his ranking since Secretary of War William Belknap in 1876. Senator Orrin Hatch does not think that a conviction would be likely, however, as it would require a two-thirds vote of the Senate. "We can have our disagreements with him, but that doesn't mean there's an impeachable offense," he said, according to the New York Times.
Have a tip we should know? [email protected]