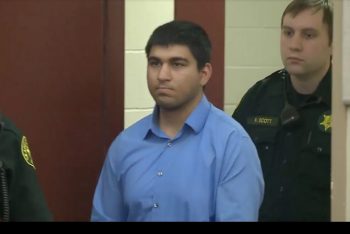 The man accused of killing five people at a Macy's in Washington state is now also being investigated for possible violations of voting laws.
Federal sources reportedly told KING 5 news that shooting suspect, Arcan Cetin, is not a U.S. citizen and therefore, he would not be eligible to vote.  However, the news station says it has uncovered state records that not only indicate Cetin was a registered voter but also show he voted in at least three elections, including the presidential primary in May.
Cetin immigrated to the United States with his family from Turkey when he was a child, but he only has legal permanent resident status — also known as a green card.  Records show he never sought to apply for full citizenship, according to the report.
WATCH:
Voters are required to attest to citizenship when they register to vote, but the state of Washington does not require proof of citizenship.  In other words, it is essentially an honor system.
Washington Secretary of State Kim Wyman explained to KING 5, "We don't have a provision in state law that allows us either county elections officials or the Secretary of State's office to verify someone's citizenship."
Nonetheless, Secretary of State Wyman says she does not believe non-citizen voting is a widespread problem in the state.  However, she did recognize that some people may have concerns.
"Our hands are kind of tied, but make no mistake, we want to make sure that everybody has confidence that people casting ballots are eligible. This is certainly going to be a topic at next legislation."
Several states recently tried to enact proof of citizenship provisions for voter registration, but the U.S. Court of Appeals for the District of Columbia struck down the requirements earlier this month.
The penalties for voter fraud vary, with a maximum punishment of up to five years in prison and/or a $10,000 fine.
Have a tip we should know? [email protected]