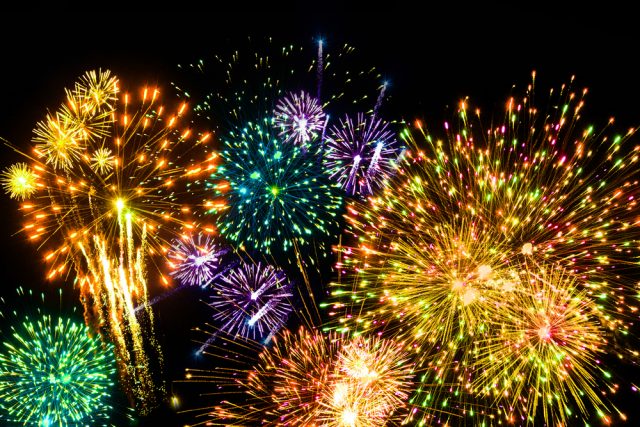 The Fourth of July is known for a number of things: appreciating our freedom, barbecues, and fireworks. But if you're thinking about having your own private pyrotechnics display, you might want to check first to see what's legal in your state.
Most people are in luck, as 48 states and Washington, D.C. allow at least some sort of items, with only Delaware and Massachusetts prohibiting all consumer fireworks. New Jersey became the latest to allow certain sparklers when Governor Chris Christie signed a bill just a few days before the holiday.
Of course that doesn't mean that people in the Garden State can set off all kinds of explosives. New Jersey, like many states, has strict conditions for which types of devices are allowed. Hand-held and ground-based non-explosive items like sparklers and smoke devices are allowed, but aerial devices, firecrackers, and sky rockets are no-nos. This distinction is fairly common in many states.
Illinois, Ohio, and Vermont only allow novelty items like wire or wood stick sparklers, according to the American Pyrotechnics Association.
Other states, like Alaska, are far more permissive, with Roman candles, skyrockets, helicopter rockets, firecrackers with soft casings, and other items specifically allowed. Some, like Arizona and Louisiana, only allow certain items to be sold during holiday seasons, in preparation for July 4th and New Years, but prohibit them the rest of the year.
For a guide to each state's laws, including what's allowed, what's banned, and how old you have to be to buy, see the APA's trusty directory and look up your state.
Have a happy and safe July 4th!
[Image via Shutterstock]
Have a tip we should know? [email protected]