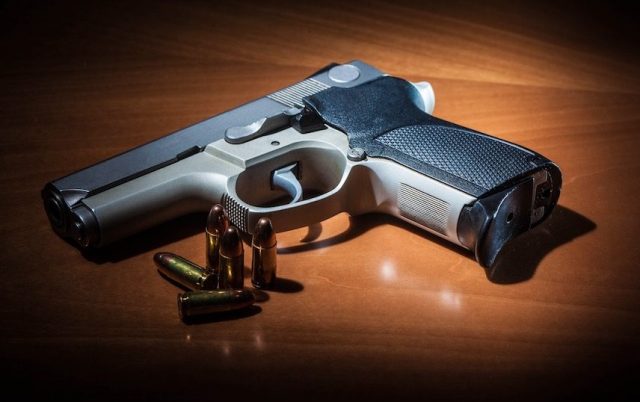 A Florida man suffered a horrible and embarrassing injury when he sat in the driver's seat of his car right on top of his gun, shooting himself in the penis. At least, that's the story that Cedrick Jelks gave to Shanekia Roberts, the woman whose house he frantically ran into looking for help, police said.
Roberts took Jelks to a local hospital where he had surgery done. She told police that Jelks had been sitting alone in his car on Friday when he shot himself, then ran into her bathroom. After seeing the gunshot wound, she took him to get medical attention.
Adding insult to injury, officers investigating the situation discovered that Jelks has a prior felony conviction, so he isn't allowed to have a gun in the first place. Now he could face a new charge of illegally possessing a firearm.
[Image via Shutterstock]
Have a tip we should know? [email protected]