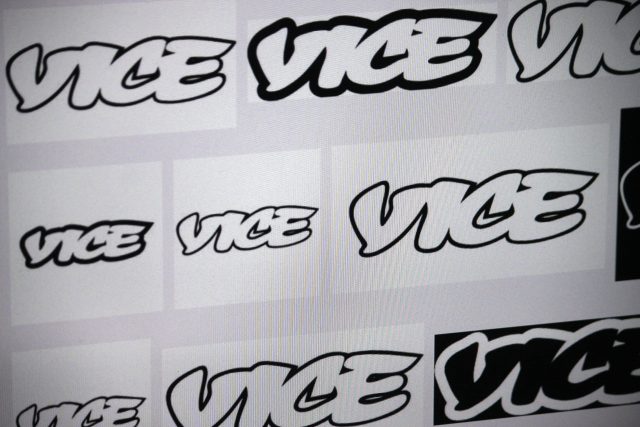 Vice Media released a memo this morning announcing that two of the company's top executives were being suspended over widespread allegations of sexual harassment.
The executives in question are president Andrew Creighton and chief digital officer Mike Germano. Their suspensions come on the heels of a New York Times report on the allegations against them–and others at the company–published in late December.
Penned by Times reporter Emily Steel, the exposé cited the existence of at least "four settlements involving allegations of sexual harassment or defamation against Vice employees, including its current president." The story went on to note:
In addition, more than two dozen other women, most in their 20s and early 30s, said they had experienced or witnessed sexual misconduct at the company — unwanted kisses, groping, lewd remarks and propositions for sex.
Steel first reported on the existence of the memo–and the suspensions it announced–in a Twitter post earlier this morning.
Vice Media announced in a memo to staff this morning that Andrew Creighton, the company's president, and Mike Germano, its chief digital officer, are both on leave after sexual harassment allegations were publicly reported against them. Story to come.

— Emily Steel (@emilysteel) January 2, 2018
That memo was written by Vice COO/CFO Sarah Broderick, who claimed the allegation against Creighton was investigated by a third-party law firm and "found to lack merit, but the company agreed to settle the matter in order to avoid the expense and distraction of litigation."
Still, both Creighton and Germano are currently out. According to Broderick, Germano will be investigated by the company's Human Resources department–a process he's said to have "encouraged"–and Creighton will be investigated by the company's board of directors who will make a recommendation to senior management at the company's January 11 board meeting.
Broderick also took the opportunity to highlight an aspirational note, with a bolded section of the memo claiming, "Vice has committed to 50/50 male/female at every level across the organization by 2020 and pay parity by the end of 2018."
[image via 360b/shutterstock.com]
Follow Colin Kalmbacher on Twitter: @colinkalmbacher
Have a tip we should know? [email protected]