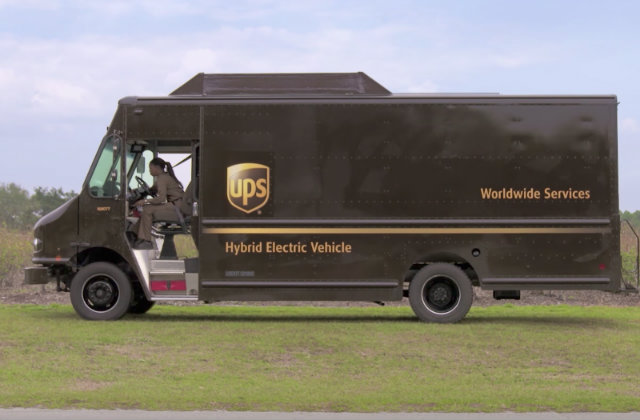 UPS and a staffing agency were sued Thursday after Somali Muslim employees were allegedly fired when they wanted to pray during their shifts. "There is no lawful reason for any company to stop Muslims from praying when previously that company had allowed such prayers in a manner that did not impact the workplace," said Amir Malik, Civil Rights Director for the Minnesota chapter of the Council on American-Islamic Relations in a statement. Malik, who is representing the former employees, added, "We believe that UPS Mail Innovations and Doherty Staffing Solutions withdrew this reasonable accommodation pretextually, in order to get rid of the Muslim employees."
Plaintiffs claim that they were working at a UPS Mail Innovations facility, and had no problems praying until a new operations manager joined the company. They were allegedly told that anyone wanting to take a break to pray would be fired. On top of that, those found praying after taking an ostensible bathroom break would be leg go as well. He wanted it to be like his previous workplace in Arizona, plaintiffs claim.
"The UPS operations manager held a meeting and asked who wanted to pray," said Abdifatah Hassan, a plaintiff. "After we raised our hands, he said that he would replace all of us."
The employees' staffing agency, Doherty Staffing Solutions, is being sued for allegedly stepping aside and letting the terminations occur.
Susan Rosenberg, the UPS Public Relations Director, told LawNewz.com in a statement that the company discovered no evidence that the alleged incident happened.
UPS respects religious differences and has specific protocols for reviewing requested accommodations to resolve conflicts between beliefs and working conditions.

Both UPS and Doherty Staffing Services, a company that employs and manages the workforce at the UPS Mail Innovations facility in Mendota Heights, thoroughly investigated and found no evidence to support these allegations. The Equal Employment Opportunity Commission also found no cause for claims against UPS and dismissed the allegations.
The Star Tribune reached out to a Doherty employee who apparently did not help them get in touch with anyone who could comment.
Update – June 5, 6:43 p.m. EST: Added a statement from a UPS spokesperson.
[Screengrab via UPS]
Have a tip we should know? [email protected]