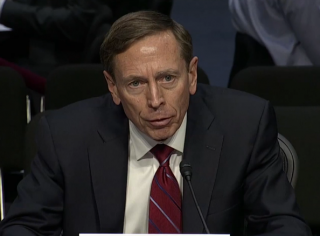 FBI documents that were unsealed on Tuesday say that FBI agents discovered hundreds of classified files on the home computers of Paula Broadwell, the biographer of General David Petraeus who also had an affair with the former CIA Director, the Charlotte Observer reported. The discovery came about during an FBI investigation into Broadwell's relationship with Petraeus, who pleaded guilty in 2015 to mishandling government documents.
Back in 2012, Petraeus told the FBI about the affair, but said he hadn't shared any classified information with Broadwell. He later admitted that was a lie.
An FBI affidavit described a conversation in 2011 where Petraeus and Broadwell talked about documents from when he was a commander of the war in Iraq."Class'd, but I guess I might share!" he told her. Broadwell was cleared to handle classified information from 2003 until 2012, but was not allowed to take the information "from authorized storage facilities," or keep it in any locations that were unauthorized. The FBI found that Broadwell had taken photographs of Petraeus' black books, which contained classified material including codes, war strategies, and diplomatic information. The affidavit also says that agents discovered an audio recording of conversations between the two about "sensitive military campaigns and operations."
Broadwell admitted to the FBI in 2012 that she and Petraeus also shared an email account, so that instead of sending messages that would leave a record, they would simply write messages and leave them in the draft folder without sending them. Both of them are married, so they tried to keep their communications a secret.
Petraeus was fined $100,000 as part of his plea agreement. Broadwell was not charged, but has apologized for the affair and now supports veterans' charities.
Have a tip we should know? [email protected]