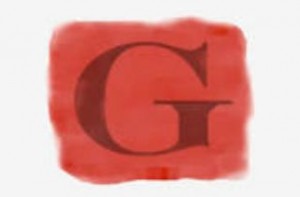 Back in July, LawNewz broke the story that the creditor committee in Gawker Media's bankruptcy case, led by Hulk Hogan, was pushing to have articles deleted as a term of the company's asset sale.  Univision ended up winning the auction. It all came to a head on late Friday night, when Gawker writer J.K. Trotter posted an article titled "Univision Executives Vote to Delete Six Gawker Media Posts"  on Gizmodo, Gawker Media's technology blog. These deletions represent the type of "chilling effect" that many in the media feared would come as a result of billionaire Peter Thiel funding lawsuits against Gawker Media as a personal revenge campaign.
According to a memo from Gawker Media Executive John Cook, which was included in Trotter's post, he had argued against the deletion, but was outgunned by Felipe Holguin and Jay Gran of Univision's Fusion Media Group.
"I communicated to Felipe and Jay in the strongest terms that deleting these posts is a mistake," Cook explained, "and that disappearing true posts about public figures simply because they have been targeted by a lawyer who conspired with a vindictive billionaire to destroy this company is an affront to the very editorial ethos that has made us successful enough to be worth acquiring."
That said, if Univision only bought Gawker Media's assets and not its liabilities, how could the lawsuits affect them? Cook explains that:
Though the posts were published by Gawker Media, and therefore under the so-called "first publication rule" should only be the legal responsibility of the Gawker Media estate being left behind in the transaction, Unimoda's legal analysis was that the continued publication of the posts under the new entitity would constitute the adoption of liability, and that Unimoda is therefore obligated to delete them.
Cook was assured that the ""decision to propose deletion of the posts was purely a function of the terms of the transaction," and Univision would stand behind the company's new content. As for the posts in question they are:
Generally speaking, the lawsuits over these articles are not expected to have much success. The "email" articles, for example, make largely the same contentions as articles from other sites that weren't sued. Much more confusingly, the "acquitted rapist" article doesn't even say anything bad about the man (Meanith Huon) who is suing, but tells his side of the story as far as anyone can tell. A federal judge even ruled that it "bolsters rather than defames his reputation."
UPDATE: The text of each story at issue is now gone. It's replaced in each article by an identical statement: "This story is no longer available as it is the subject of pending litigation against the prior owners of this site."
Have a tip we should know? [email protected]