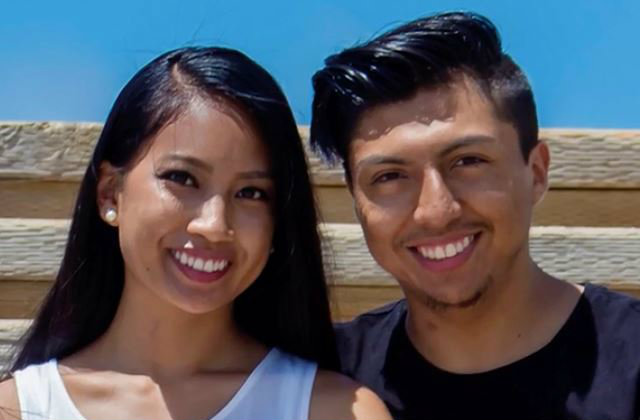 Luis Angel Mora Villota, a 20-year-old pre-law student at UC Berkeley, was detained Dec. 30 while on a trip visiting his girlfriend, The San Diego Union-Tribune reports. His attorney and supporters are now fighting for his freedom after authorities say his visa expired.
Girlfriend Jaleen Udarbe, 21, said they were leaving a party on Saturday night. They missed a turn, requiring them to go through a border patrol checkpoint. According to her, he said, "This is it for me. I'm sorry." Officials detained Mora. Udarbe, tearful, called her mother, then tried to find a way to call Mora's mom in Ecuador. Her boyfriend came stateside from Colombia as a child and overstayed the visa, she said. He previously told her about his immigration status.
"He said it's really hard to be a U.S. citizen here," Udarbe said. "He's been trying, but they just won't let him."
Border Patrol spokeswoman Tekae Michael confirmed to the outlet that Mora is in Department of Homeland Security custody because he "was found in violation of his visa condition."
Mora has his share of supporters. A UC Berkeley student group Rising Immigrant Scholars Through Education has his back, as does immigration law attorney Prerna Lal.
She wouldn't comment on the case in the Union-Tribune's Wednesday report because she hadn't yet met her client in person–he remained in Border Patrol custody. Lal is trying to get authorities to release Mora so he can return to school for the semester beginning Tuesday. She argues that the government cannot detain him while the case is pending since he can be relied on to show up for court dates, and isn't dangerous to society.
Since then, she was able to speak to Mora. Authorities placed him at Otay Mesa Detention Facility waiting a custody and bond determination, she said in a Facebook statement Wednesday night.
Supporters started a #FreeLuis hashtag, and got the attention of at least one politician. Here's a statement from U.S. Senator Dianne Feinstein (D-California):
My office is in communication with Mr. Mora's attorney to see how we can be helpful. https://t.co/yyx9zjYObQ

— Sen Dianne Feinstein (@SenFeinstein) January 5, 2018
[Screengrab via 10News]
Have a tip we should know? [email protected]