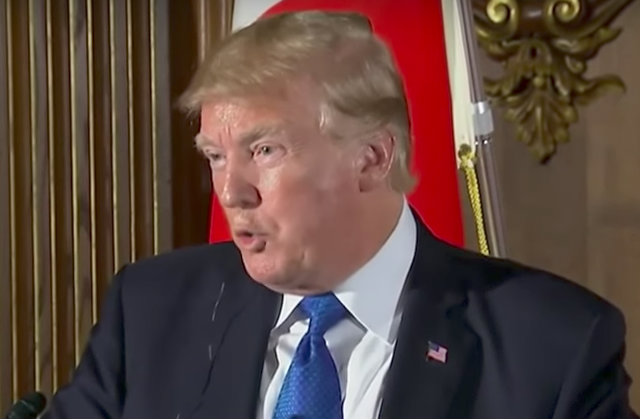 Last night, The New York Times published a massive piece on new information uncovered by Special Counsel Robert Mueller's investigation of the Trump campaign's ties to Russian attempts to interfere in the 2016 election. The new revelations focus mainly on Trump's dealings with his own Justice Department, and Attorney General Jeff Sessions in particular, during earlier stages of the investigation. With so much there to digest, here are the biggest takeaways.
1. At Trump's request, White House Counsel Don McGahn pushed Sessions not to Recuse himself
It has long been reported that President Donald Trump was furious that Attorney General Jeff Sessions recused himself from the Russia investigation, hoping that Sessions would be loyal to him. Before the recusal was announced, Trump reportedly ordered White House Counsel Don McGahn to convince Sessions not to do it. Despite, the effort, Sessions would not be swayed, allowing the Justice Department to maintain independence during the investigation.
2. Trump thinks the Attorney General is supposed to protect the President from legal problems
The United States Attorney General is the head of the Department of Justice, not the president's lawyer. Still, President Trump reportedly hoped that Sessions would stand by his side and shield him from legal woes, as he believes past AG's have done in the past, like Robert F. Kennedy with President John F. Kennedy, and Eric Holder with President Barack Obama. This part of the report backs up Trump's own comments from a recent Times interview, where he claimed that Holder protected Obama from "real problems," like scandals with the IRS and Operation Fast and Furious, which involved the government allowing illegal gun sales in order to track those involved with the transactions. The kicker there? Trump said he respected Holder for supposedly having Obama's back.
3. A White House lawyer wanted Trump to think he couldn't fire James Comey
White House attorney Uttam Dhillon told Trump at one point that the president could not fire the FBI Director without cause. When a junior attorney researched the issue and found that this was not true, and that Trump could fire Comey for no reason at all, Dhillon didn't tell Trump. According to the report, Dhillon was afraid that if Trump fired Comey, it would lead to an investigation of possible interference with the Russia probe, which is exactly what happened.
4. An early draft of Comey's termination letter specifically mentioned Russia
The explanations that were given for Comey's firing had centered on his performance. The termination caused speculation that Trump's decision was motivated by the Russia probe. That speculation was later supported by Comey's infamous memo regarding his conversations with the president, but a reported early draft of the termination letter apparently spelled it out even more clearly. The first sentence, according to sources who read it, said that the Russia investigation was "fabricated and politically motivated."
5. Jeff Sessions actually tried to resign at one point, and Trump didn't accept
Trump's ire towards Sessions hit a high point when Mueller was appointed special counsel. He was reportedly still mad about Sessions' recusal, claiming that his lack of loyalty is what led to Mueller getting involved. According to the Times, Trump flat out told Sessions to resign during a meeting in the Oval Office, and Sessions agreed, submitting a resignation letter the next day. By then, apparently, Trump had cooled down, and sent it back.
What do all of these have in common? A clear desire for the Russia probe to go away, and a resentment that Sessions didn't protect Trump from the investigation in the first place.
[Image via MSNBC screengrab]
Have a tip we should know? [email protected]