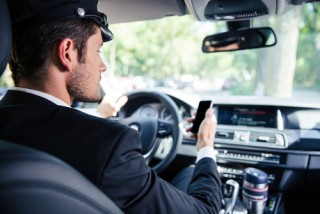 Travis Kalanick, CEO of Uber, the popular app-based taxi alternative, lost his motion to dismiss a lawsuit that accuses of him of conspiring to fix prices, Reuters reports. Passengers claim that Kalanick and Uber drivers arranged to charge the same fares set by an algorithm, even if drivers might have done better for themselves by charging different prices.
Price fixing violates antitrust law, and U.S. District Judge Jed Rakoff said that the claimants "plausibly alleged a conspiracy" of Kalanick fixing prices with Uber drivers with his algorithm. Judge Rakoff also said that the passengers could claim that Kalanick's business practices allowed Uber to drive competitors out of business.
Kalanick argued in court filings that such a conspiracy was "physically impossible," according to Bloomberg. Rakoff countered by saying that the ability to do just that "is the 'genius' of Mr. Kalanick and his company, which, through the magic of smartphone technology, can invite hundreds of thousands of drivers in far-flung locations to agree to Uber's terms."
Connecticut resident Spencer Meyer leads the group of passengers suing Uber, and they are seeking class-action status for the lawsuit. They are also looking to create a subclass for passengers who had to pay surge prices, or higher fares that Uber charges during high-demand times such as holidays or when there's bad weather.
Uber is not a defendant in the case, just Kalanick, but the company is currently facing other lawsuits, including from drivers who are demanding to be considered employees instead of independent contractors.
[h/t Reuters, image via Shutterstock]
Have a tip we should know? [email protected]