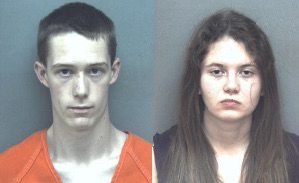 A second Virginia Tech student has been arrested in connection with the death of a 13-year-old girl from Blacksburg, Virginia.
Nicole Madison Lovell, 13, went missing from her family apartment on January 27 and her remains were found on Saturday, just over the Virginia border off Highway 98 in Surry County, North Carolina, according to authorities.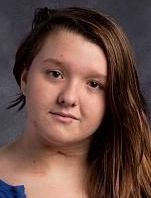 Nicole Madison Lovell, 13, who was abducted from her apartment on Jan 27.  
David Eisenhower, 18, of Columbia, MD, and a freshman engineering student at Virginia Tech, was  arrested on Saturday morning, initially charged with kidnapping, but those charges were upgraded to first-degree murder once Lovell's remains were found on Saturday morning.  Blacksburg Police Chief Anthony Wilson, told reporters that Eisenhower has not confessed.
Just this morning, a second Virginia Tech student, Natalie Marie Keepers, 19, of Laurel, MD, was also arrested in connection with Lovell's murder.  Keepers, a sophomore at Virginia Tech, is charged with improper disposal of a body and misdemeanor accessory after the fact in a commission of a felon, according to statement read by authorities at a press conference today.
[h/t Roanoke Times; images via Blacksburg Police Department]
Have a tip we should know? [email protected]