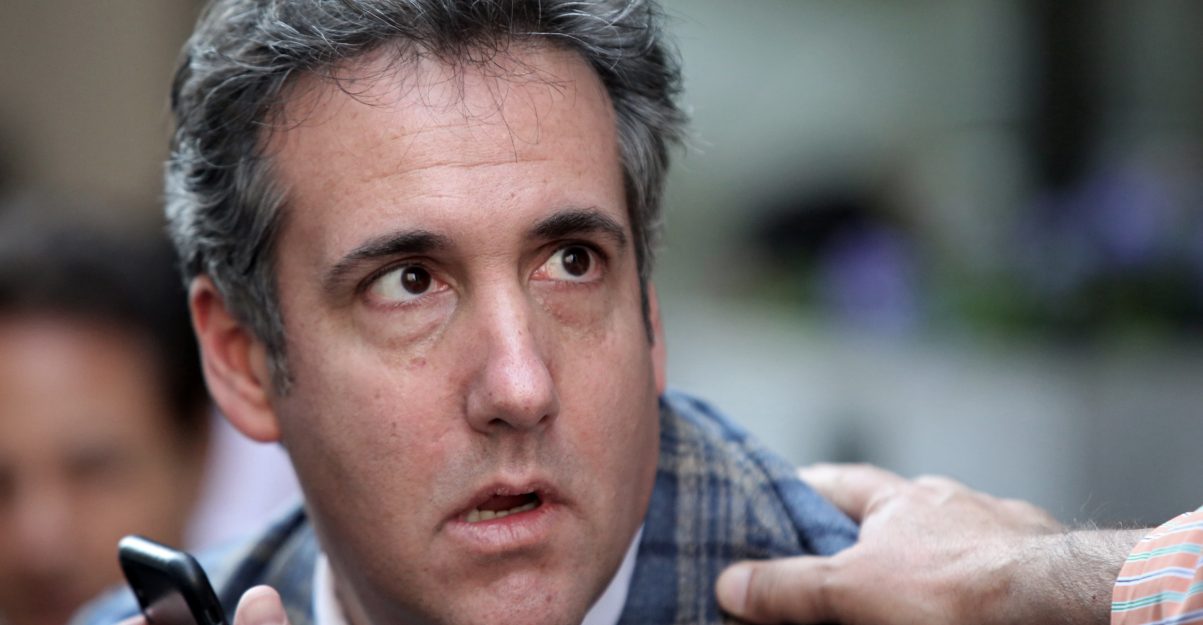 President Donald Trump's former personal attorney Michael Cohen has agreed to testify before Congress next month. Cohen was invited by House Oversight Committee Chair Rep. Elijah Cummings (D-Maryland) to appear on Capitol Hill on Feb. 7.
Lanny Davis, the attorney who represented Cohen until Cohen was sentenced to three years in prison, passed along Cohen's statement to Law&Crime. Cohen is welcoming an opportunity to prove he is sincere about putting his "family and country first."
"In furtherance of my commitment to cooperate and provide the American people with answers, I have accepted the invitation by Chairman Elijah Cummings to appear publicly on February 7th before the Committee on Oversight and Government Reform," Cohen said. "I look forward to having the privilege of being afforded a platform with which to give a full and credible account of the events which have transpired."
There are a number of topics, to be sure, that Congress will want to explore.
Some lines of inquiry that have already been raised as possibilities could center on Cohen's admitted lie to congressional investigators. Cohen said that he lied about how long negotiations over Trump Tower Moscow (known as the "Moscow Project") went on. He said negotiations ended in January 2016 when in fact they ended around June of that year.
Cohen said that he did this to be "loyal" to Trump and to be consistent with his political messaging, but Congress may now ask him to elaborate on that. You can also expect lawmakers to ask about what Cohen meant when he admitted that Trump "directed" him to facilitate a hush payment scheme to keep former Playboy model Karen McDougal and porn star Stormy Daniels quiet about alleged affairs. Cohen pleaded guilty in the Southern District of New York to bank fraud, tax fraud, and campaign finance violations.
He cited "blind loyalty" to Trump as an explanation on why he committed those violations, as well.
Cohen may also be asked about his life and times at the Trump Organization.
The aforementioned Rep. Elijah Cummings once compared Cohen to John Dean, Richard Nixon's Watergate bean-spilling White House lawyer. Time will tell if it is an apt comparison.
Not everyone believes the matter is up for debate.
[Image via Yana Paskova/Getty Images]
Have a tip we should know? [email protected]