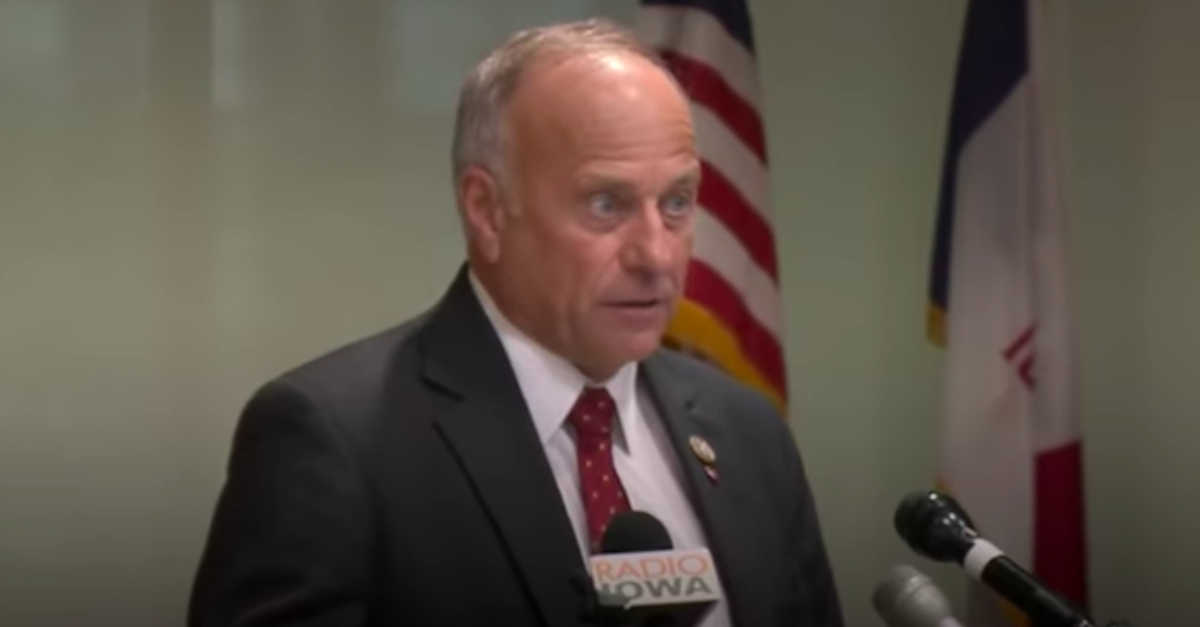 Rep. Steve King (R-Iowa) has responded to a New York Times article, which included quotes from him that sparked quite a bit of controversy.
"White nationalist, white supremacist, Western civilization — how did that language become offensive?" King asked. He also posed the question, "Why did I sit in classes teaching me about the merits of our history and our civilization?"
In a statement he released Thursday afternoon, however, King outright denied subscribing to any white nationalist or white supremacist beliefs, condemning such philosophies as "evil."
My statement on the New York Times article. pic.twitter.com/IjBHgZYgRD

— Steve King (@SteveKingIA) January 10, 2019
"Today, the New York Times is suggesting that I am an advocate for white nationalism and white supremacy," King said. "I want to make one thing abundantly clear; I reject those labels and the evil ideology that they define."
King did say that he is "an advocate for Western Civilization's values," and "simply a Nationalist."
"America's values are expressed in our founding documents … and we take pride that people of all races, religions, and creeds from around the globe aspire to achieve them," he said.
King concluded his statement by saying:
As I told the New York Times, "it's not about race; it's never been about race." One of my most closely held beliefs is that we are all created in God's image and that human life is sacred in all forms.
Despite these words, King has made comments in the past that favored contributions from white people compared to those of other races.
"Where are these contributions being made by these other categories of people you're talking about?" King asked in an MSNBC appearance.
"What does this diversity bring that we don't already have? Mexican food. Chinese food," King said in an interview with a publication connected to Austria's Freedom Party, which was founded by a Nazi SS member and now led by an individual with neo-Nazi ties.
Additionally, while King's statement Thursday afternoon appears to distinguish a support for Western civilization from a belief in white supremacy, he seemed to lump those ideas together in his quote in the Times.
Law&Crime contacted King's office for comment on this, but they have not responded.
[Image via NBC screengrab]
Have a tip we should know? [email protected]