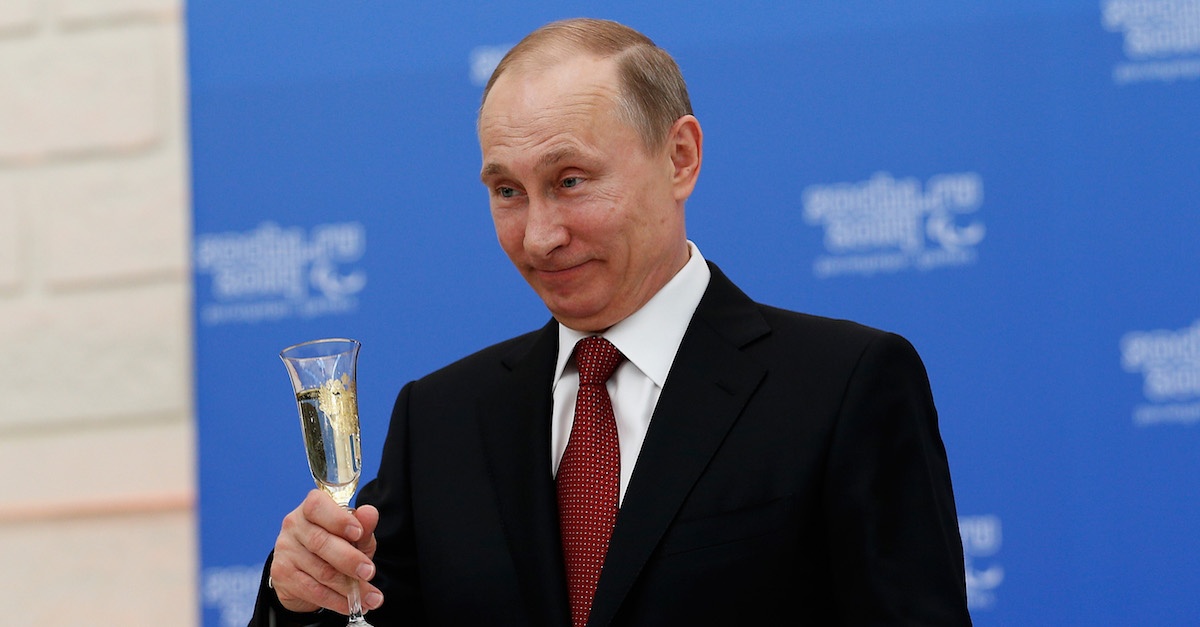 Fresh off a trip to Moscow during the week of July 4, Sen. Ron Johnson (R-Wisc.) and Rep. Kay Granger (R-Texas) are downplaying the threat Russian election interference presents to American democracy.
Johnson got back from a congressional trip to Moscow and said that "election interference — as serious as that was, and unacceptable — is not the greatest threat to our democracy" and that the U.S. has "blown it way out of proportion."
Johnson also questioned whether sanctions have been working.
"We need to really honestly assess what actually happened, what effect did it have, and what effect are our sanctions actually having, positively and negatively," he said.
Roll Call reported that the comments, which were initially made in an interview with the Washington Examiner, have gotten attention from Russian media.
Johnson is not alone in this softer assessment of U.S.-Russia relations.
See how Rep. Granger told the story of her trip to Russia:
"We expressed our grave concerns about their policies and explained that any involvement in our elections is unacceptable. We stated that we can be competitors without being adversaries," she said.
Both lawmakers have received their share of criticism on social media for their comments.
https://twitter.com/LesBreeding1/status/1016157191731077121
Republican Sens. Richard Shelby (Ala.), Steve Daines (Montana), John Hoeven (N. Dakota), John Kennedy (La.), Jerry Moran (Kans.) and  John Thune (S. Dakota) were also criticized for their participation in meetings with Russia on July 4.
https://twitter.com/The_UnSilent_/status/1014867565305360385
[Image via Harry Engels/Getty Images]
Have a tip we should know? [email protected]