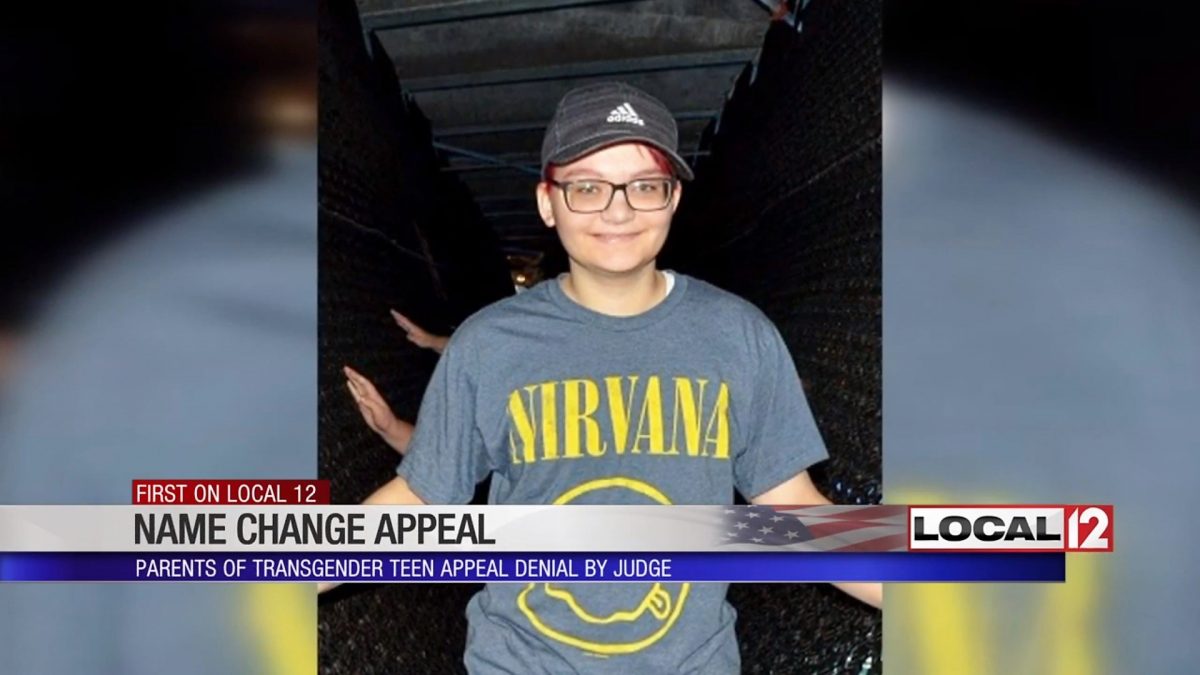 An Ohio judge has denied a request by a 15-year-old seeking to legally change his name after being diagnosed medically with gender dysphoria. In doing so, the judge ordered the child to "age," "develop," "mature," and "become an adult" before asking to change his name again.
The judge's denial came just days before the teen is scheduled to begin hormone therapy.
The teen, whose birth name is Heidi Claire Whitaker, is already referred to in public as Elliott John Whitaker. His parents supported a legal name change to accompany hormone treatment. Whitaker has been styling his hair like a teenage boy and wearing boy clothes for more than a year according to the judge's ruling.
The judge's opinion, which was obtained by WKRC-TV in Cincinnati, refers to Whitaker by his female name, though the court said it meant "no disrespect" to Whitaker by doing so. The opinion appears to take issue with the accuracy of Whitaker's medical diagnosis, even though the opinion deals only with Whitaker's requested name change:
Whether Heidi is experiencing Gender Dysphoria or is just not comfortable with her body is something that only time will reveal. Is Heidi's distress brought about by confusion, peer pressure, or other non-transgender issues — or is it truly a mismatch between her gender identity and her body? Children change significantly and rapidly. A name change request today by a child could be motivated by short-term desires or beliefs that may change over the passage of time as the child matures. The Court recognizes the reality that Heidi's brain is still growing and changing, and is simply not ready to make this life-altering decision.

The Court is sympathetic to the parents of the child and their desire to assuage their child. In essence, the Court isn't saying "no" to the name change. The Court is simply saying "not yet."

Age.

Develop.

Mature.

And take advantage of your common-law right to use the name you are petitioning for in the meantime, so long as it's not for fraudulent purposes. Then, ask this Court again once you become an adult.
The Judge, Joseph W. Kirby, said in his ruling that he was not saying "no" to the request for a legal name change, but was instead saying "not yet" — even though the ruling said that the teen's request was "denied" just before the judge's signature.
Whitaker's parents told WKRC-TV that the judge even asked if their son's decision to associate as male came around the time Caitlyn Jenner came out in public that she was identifying as female. The parents said the question surprised them.
The Whitakers are appealing the judge's decision.
[Image via screen capture from WKRC-TV.]
Have a tip we should know? [email protected]
Aaron Keller - Deputy Editor-in-Chief