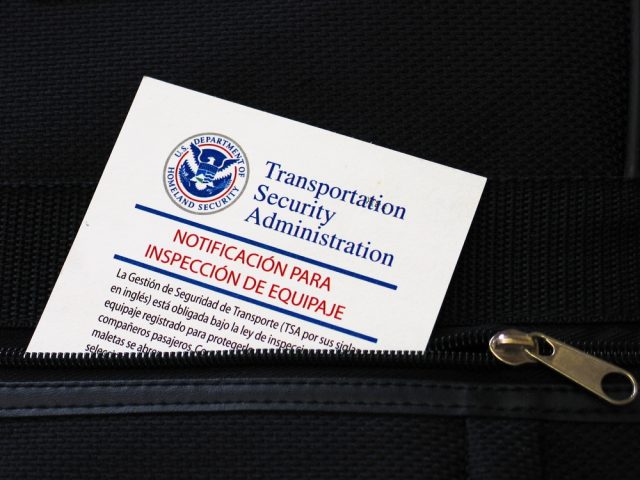 The Department of Justice on Monday announced the indictment of six current and former TSA Officers in Puerto Rico, along with another half dozen other individuals, on charges related to a scheme to smuggle more than 20 tons of cocaine through airports over nearly 20-years.
According to a DOJ press release, the defendants were part of a scheme that helped transport more than 20 tons of cocaine though the Luis Muñoz Marín International Airport from 1998 through 2016.  The defendants are accused of allowing "drug mules" to check suitcases containing between 8 – 15 kilograms of cocaine through security gates in order to transport the cocaine.
The current and former TSA defendants ("TSA defendants") are accused of smuggling multi-kilogram quantities of cocaine while acting as TSA Officers employed at the San Juan airport.  Their duties called from them to conduct security and baggage screenings on outbound flights leaving the airport.  They are accused of pushing the luggage through the security screenings and onto outbound flights without detection, despite knowing they contained multiple kilograms of cocaine.
The TSA defendants are also accused of working with a baggage handler and ramp employee at the airport to ensure luggage containing drugs was placed onto airplanes without detection from law enforcement, including K-9 units.
"These individuals were involved in a conspiracy to traffic massive quantities of illegal narcotics to the continental United States," Rosa Emilia Rodríguez-Vélez, U.S. Attorney for the District of Puerto Rico, said in a statement obtained by LawNewz. "These arrests demonstrate the success of the AirTAT initiative, which has successfully allocated a dedicated group of state and federal law enforcement officers, whose mission is to ensure that our airports are not used in the drug traffickers' illicit businesses."
The investigation was initiated by the TSA and later joined by the multi-agency taskforce known as Airport Investigations and Tactical Team (AirTAT).  AirTat was initiated in January 2015 to "identify, locate, disrupt, dismantle, and prosecute Domestic and Transnational Criminal Organizations" using the airports in Puerto Rico to transport drugs and other contraband.  The Drug Enforcement Agency (DEA) also participated in the investigation.
Each of the defendants face a minimum of up to 10-years in prison if convicted on all counts.
[image via shutterstock]
Have a tip we should know? [email protected]