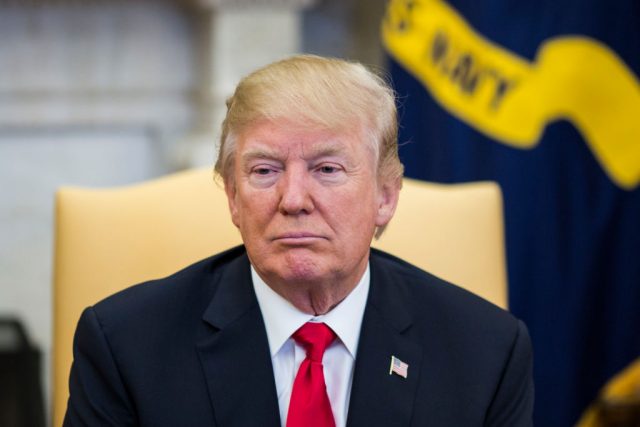 President Donald Trump claimed that he would be happy to sit down for an interview to cooperate with Special Counsel Robert Mueller's investigation. He noticeably said that this was "subject to my lawyers," but it turns out that his lawyers are afraid to let him speak, according to a New York Times report.
Four sources told the newspaper that several members of the president's legal team are against the idea of Trump sitting down with Mueller's office, because they're afraid that he could get himself in trouble. The report says that, given Trump's history of making contradictory statements, he could wind up facing charges of lying to investigators, even if he otherwise hasn't done anything wrong.
John Dowd and Jay Sekulow are said to be among those who are advising Trump to remain silent, believing that Mueller doesn't even have standing to address certain issues with the president, like his involvement in the response to news that Donald Trump Jr. had met with a Russian lawyer. Attorney Marc Kasowitz, former transition team leader Chris Christie, and adviser Newt Gingrich have also come out against Trump speaking to Mueller.
Not all of Trump's lawyers feel that way. Ty Cobb has followed a philosophy of generally giving Mueller what he wants. Cobb rarely objects to the Special Counsel's activities, and has complied with requests. The belief has been that the smoother the process goes, the sooner the investigation will be over.
Trump too, reportedly feels similarly when it comes to speaking with Mueller. Sources said the president believes that if he talks to Mueller, he can convince the Special Counsel that he's innocent.
[Image via Zach Gibson-Pool/Getty Images]D
Have a tip we should know? [email protected]