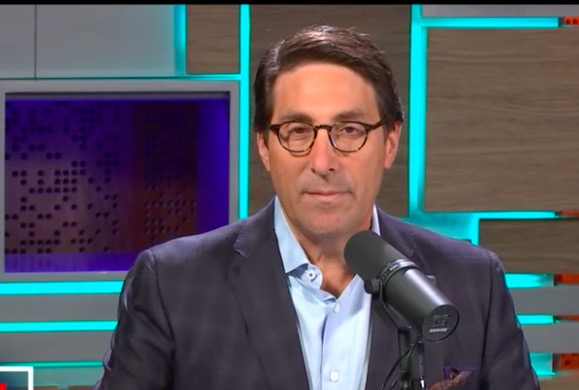 On the heels of White House spokesperson Sarah Huckabee Sanders stating that the Justice Department should "certainly look at" prosecuting former FBI Director James Comey, Trump's personal attorney is speaking out about the matter. Jay Sekulow, who is also Chief Counsel for the American Center for Law & Justice, believes Comey lied under oath, which would be a crime.
During his daily radio show broadcast, Sekulow, who advises President Trump in matters related to the Russia investigation, pointed to a specific statement that Comey said while testifying in front of Congress in which Comey addressed his reasoning for going public about the email scandal and his decision not to prosecute Hillary Clinton.
From Comey's testimony in July 2017:
SENATOR RICHARD BURR: Let me go back if I can very briefly to the decision to publicly go out with your results on the email scandal. Was your decision influenced by the attorney general's tarmac meeting with the former president, Bill Clinton?

COMEY: Yes. In an ultimately conclusive way that was the thing that capped it for me, that I had to do something separately to protect the credibility of the investigation, which meant both the FBI and the Justice Department.
So where does this alleged crime come in? Well, earlier this month, it was leaked that Comey drafted a statement exonerating Clinton before he had concluded his investigation. Comey allegedly wrote the draft before interviewing some of Clinton's top aides who were given immunity and before investigators interviewed Clinton herself. The draft memo of his July statement about Clinton circulated in May of 2016.
"There were many iterations, at some point, there were many iterations of the draft that circulated," an unidentified aide told CNN.
The Bill Clinton-Loretta Lynch tarmac meeting happened in the end of June 2016 (AFTER he wrote the draft exoneration memo).
"This is important not just because its wrong for the FBI director to conclude an investigation long before the investigation is even complete," Jordan Sekulow, who is Jay Sekulow's son said during the broadcast. "When you go before the congressional committee and you are asked about these unprecedented actions you took, the announcement to close the investigation, reopen it, and you blame it all on a meeting that happened three months after you already came to the conclusion, you have now lied under oath." Jordan Sekulow is also Executive Director for the conservative legal watchdog American Center for Law & Justice.
When a viewer called in and asked Jay Sekulow if he thought Comey lied under oath, he replied, "Yes I think so. Well we know he did once when he had to correct himself. Right, he said he never knew why Jeff Sessions had to recuse himself yet a memo was sent to him." He then brought up the tarmac testimony and said that this is evidence that there should be an investigation of James Comey.
Others aren't convinced this would constitute a crime.
"Even if he drafted something in advance of the tarmac meeting, he still didn't actually come forward until afterwards. He could have been considering this move before, but it wasn't until the tarmac meeting that he felt he actually  had to act," LawNewz Legal Analyst Ronn Blitzer said. "To say it is a crime or that he lied under oath is a stretch."
Have a tip we should know? [email protected]
Rachel Stockman - President / On Air Host