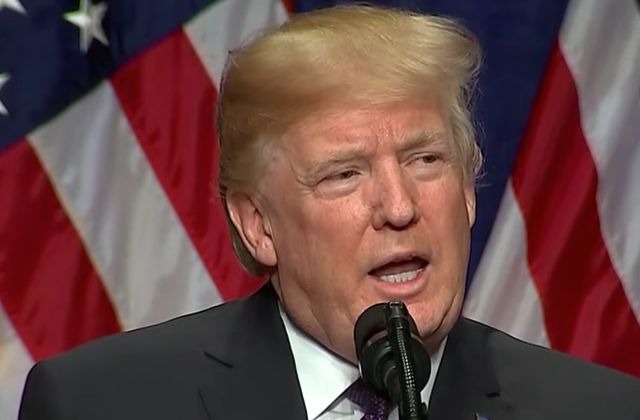 Senator John Kennedy (R-Louisiana) said that President Donald Trump called him Saturday, and didn't seem to hold hard feelings about a judicial nominee's embarrassing confirmation hearing.
"He has told me, 'Kennedy, when some of my guys send someone who is not qualified, you do your job,'" Kennedy said Monday, according to WWL-TV. He said the president did not interview the would-be judges. The staff did.
Shortly after, the nominee in question, Matthew Spencer Petersen, withdrew from consideration to become a U.S. District Judge in Washington D.C.
That decision comes after a bad showing in front of the Senate Judiciary Committee. This member and former chairman of the Federal Election Commission didn't make a good impression. He went viral for all the wrong reasons, as he struggled to answer basic legal questions from Kennedy. It wasn't a good look for Petersen, who, according to his FEC biography, got his JD from the University of Virginia School of Law in 1999.
President Donald Trump inherited over a hundred open federal judge seats upon assuming office, giving him the chance to shape the judiciary for decades. Results have been mixed. Petersen is the third nominee to withdraw this past week after charges of inexperience (in the case of Brett Talley) and bigotry against trans people and same-sex marriage (in the case of Jeff Mateer). Nonetheless, Republicans command (narrow) majority in the Senate, and for example, confirmed 12 appeals judges. This included Leonard Steven Grasz, who the American Bar Association deemed "not qualified." He squeaked by with a 50-48 vote. New D.C. federal judge Timothy J. Kelly was a far less controversial pick, and got a 94-2 vote in his favor.
[Screengrab via ABC]
Have a tip we should know? [email protected]