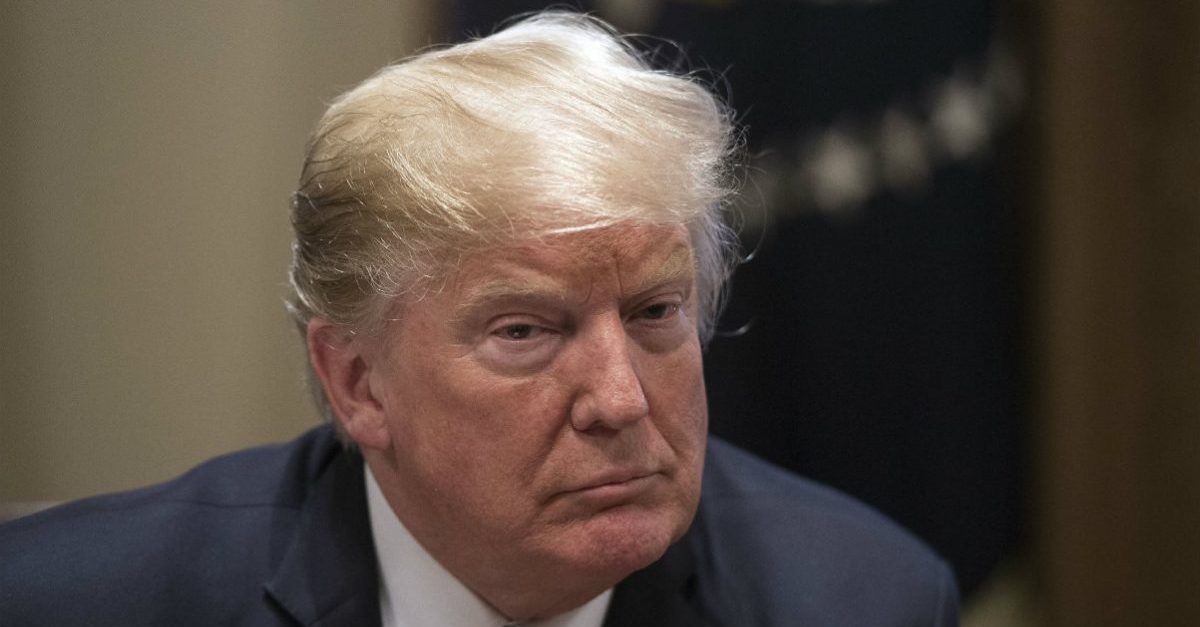 Less than a week ago, President Donald Trump was railing against Special Counsel Robert Mueller's investigation and saying "there should be no Mueller Report." Now, however, he's changing his tune, optimistic that when Mueller does submit his findings it won't implicate him in any crimes, according to the Associated Press. Ironically, Trump is even reportedly looking to shift from speaking out against the Mueller probe to using it to his advantage.
Those close to the president reportedly said that Trump has discussed how he plans on using Mueller's report to help him in 2020. Not only does he plan on touting his innocence, he plans on playing the victim by saying that the whole thing was nothing more than an expensive political obstacle. Of course, this is all provided that Mueller doesn't have any more bombs to drop as his investigation shows signs of wrapping up.
Along these lines of depicting the investigation as a political tool, the White House has also reportedly taking the same approach to congressional inquiries. The administration has reportedly been ignoring House Democrats' requests in their own investigations. One administration official told the Washington Post that the investigations—which have included 30 requests that have supposedly not been answered fully or at all— are political, and that Democrats are simply "doing it for headlines." The official said that Democrats know that what they are asking for is protected by executive privilege, so their requests are nothing more than posturing.
House Intelligence Committee chairman Rep. Adam Schiff (D-California), however, believes that investigations are necessary because there are areas not being explored by Mueller's probe. Schiff has been focused on Deutsche Bank, which has provided substantial loans to the Trump Organization in the past. He told the AP that a congressional investigation of this is necessary because Mueller "can't be doing much of a money laundering investigation" without subpoenaing the bank.
If the White House continues to ignore document requests, Democrats could try to force the issue in the courts. Meanwhile, however, a senior White House aide told the Post that the administration does plan on responding eventually, but they don't plan on giving Democrats what they want any time soon.
It seems likely that the president will continue to blast Democrats' investigations as political tools in order to bolster support in 2020. A positive result from Mueller's investigation would give this argument significant weight.
[Image via NICHOLAS KAMM/AFP/Getty Images]
Have a tip we should know? [email protected]