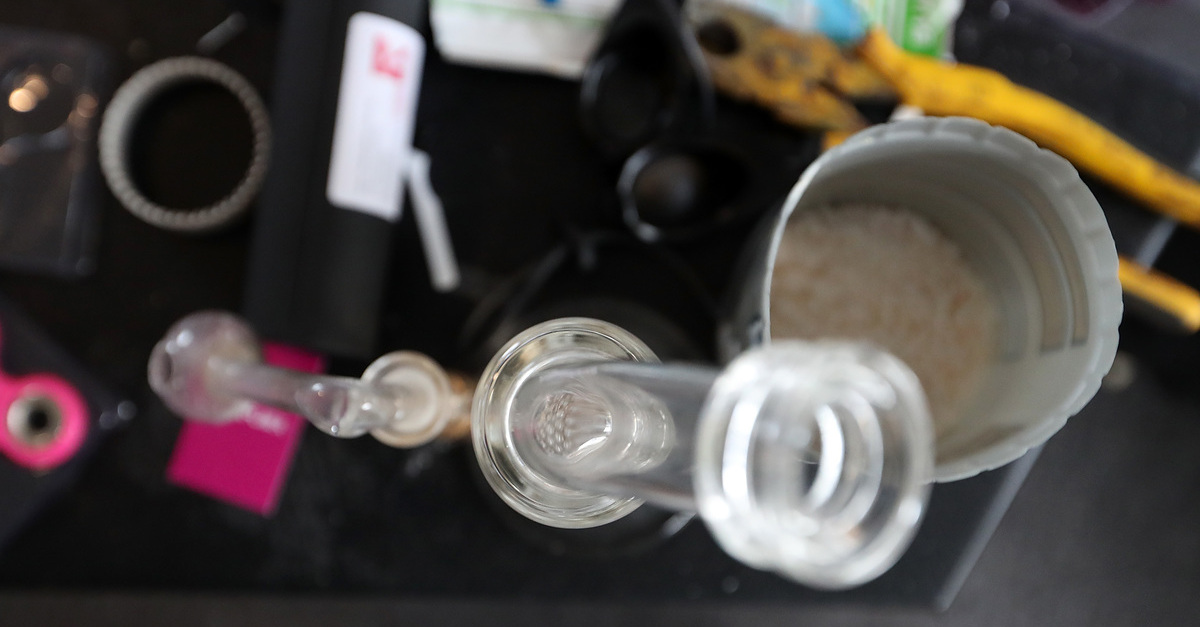 A Pennsylvania man was arrested for allegedly threatening his wife but was apparently having a nice time until police arrived due to his purported penchant for drugs and solo sex.
According to local independent television station WFMZ, 46-year-old Eric J. Farnack was initially "in a state of rage" when Bangor police responded to a domestic disturbance dispute on Sunday evening.
As police arrived, Farnack's wife came out of the house to complain that her husband was on drugs and "out of control" in addition to the threat of violence. Farnack followed soon thereafter wherein he allegedly–and briefly–charged at one of the officers.
That officer then reportedly told the man to calm down and get down on the ground or warned that a Taser would be used against him. Farnack is said to have collected himself and complied after the electrical threat was issued.
Per arrest records obtained by the outlet, Farnack shared his daily activities up to that point with police.
"I've been doing meth and masturbating all day and it feels great," he allegedly said.
According to lehighvalleylive.com, Farnack was eventually handcuffed and police described him as "highly under the influence" of an undisclosed controlled substance.
Farnack's wife told police that she discovered her husband was in an altered state sometime around 5:30 a.m. and left the house for approximately 12 hours so that he could potentially come down. That didn't work, she said, and her husband was allegedly waiting outside their house when she arrived–at which point he screamed for her to get inside.
According to police, the screaming continued inside the Farnack household and the death threat was eventually leveled.
Farnack was charged with terroristic threats, harassment and disorderly conduct. He is currently incarcerated in the Northampton County Prison after failing to post $15,000 bail. A preliminary hearing in his case is scheduled for March 27.
Farnack apparently suffers from schizophrenia and previously served a state jail sentence on terroristic threats charges after telling police in a diner, "I want to roast some cops," WFMZ reports.
[image via Fiona Goodall/Getty Images]
Have a tip we should know? [email protected]