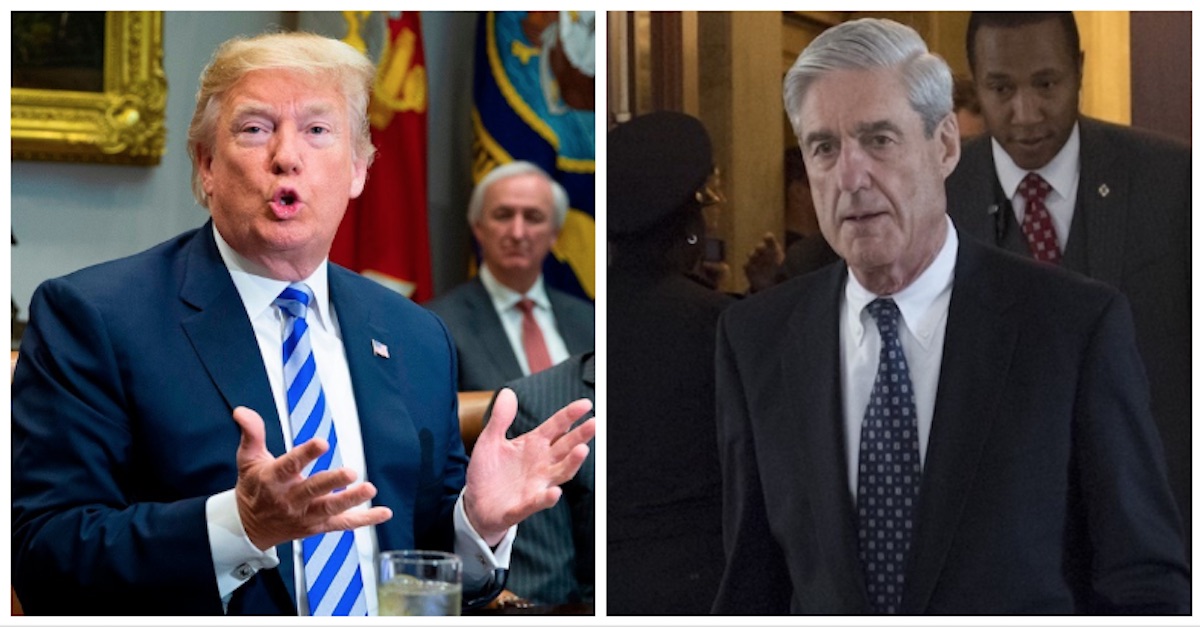 President Donald Trump's attorney Rudy Giuliani told CNN on Thursday that there has not been a thorough and lengthy preparation session for a potential interview by Special Counsel Robert Mueller since Giuliani joined the team in April.
While it's not clear from the report if there were such preparation sessions in advance of Giuliani's arrival, it is evidence that Trump has no intention of talking to Mueller anytime soon.
Giuliani said that the conversations he's had with Trump and the questions he's asked the president have been specific but informal.
"Look, you never know. It sharpens up all our answers then," Giuliani said of these informal questions. "Then we're not guessing at what the President knows. We know whether to say it or not."
Giuliani added more context to this in an interview with the Associated Press on Friday. He said that the decision to sit down with Mueller (we're not even talking about dates or times, just whether to talk to Mueller at all) would likely not happen until after June 12, when Trump is scheduled to meet with North Korean leader Kim Jong-un in Singapore.
That's more than a month away.
Giuliani said that while he hoped to have a decision made about a Mueller sit-down by May 17, more pressing matters at hand trump that.
"I wouldn't want to take his concentration off something far, far more important," he said. "Several things delayed us, with the primary one being the whole situation with North Korea."
"The president has been very busy. It really would be pretty close to impossible to spend the amount of time on it we would need," he added.
Law&Crime previously wondered, in light of Giuliani comments, if the status of the Paul Manafort case had anything to do with the delay of a Trump-Mueller interview. The latest news doesn't exactly rule that out as a factor, but it does suggest that not moving forward on a Mueller interview of the president isn't and hasn't been a priority, especially recently.
Giuliani joined Trump's legal team not long after the FBI raids of Michael Cohen's office, hotel and home. The raids occurred on April 9 and Giuliani was hired on April 19.
Giuliani spoke Wednesday with BuzzFeed News and notably linked the Cohen raids and the leak of potential Mueller questions for Trump to a halt in discussions about a Trump-Mueller sit-down.
This supports the idea that there really hasn't been and won't be any movement on that front until after June 12.
[Images via Alex Edelman-Pool/Getty Images, Saul Loeb/AFP/Getty Images]
Have a tip we should know? [email protected]