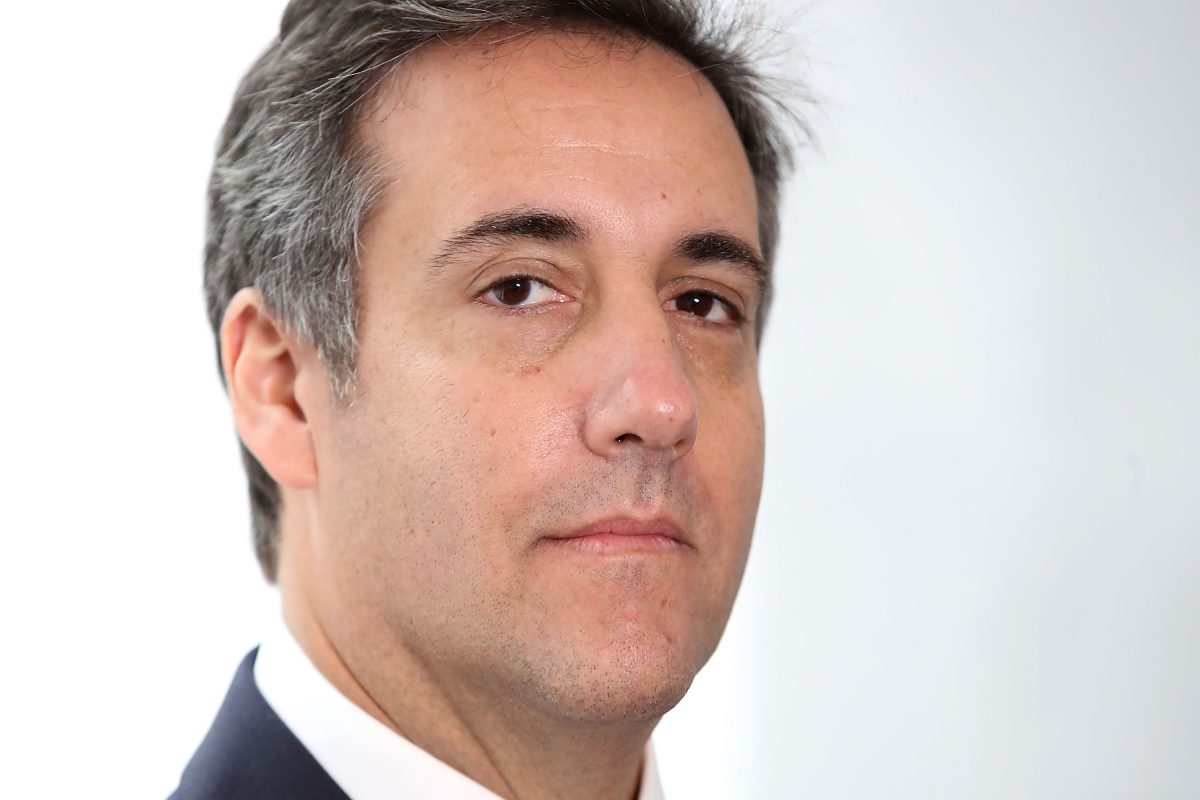 Michael Cohen is trying to resist the government's investigation of him following a recent FBI raid, and federal prosecutors submitted a court filing on Friday in response to Cohen's efforts to impede their work. The government claims that Cohen's request is overbroad, but in the process of saying this, they revealed some pretty interesting details about the investigation. Here are the highlights:
1. President Trump is barely mentioned
The first thing that jumps out after reading the court filing is how little President Donald Trump is mentioned in it. While Cohen is best known as Trump's attorney, the government notes that based on its findings thus far, it doesn't look like Cohen and Trump have communicated much via email, and much of the investigation doesn't even have to do with Cohen's legal practice.
2. They won't reveal the allegations against Cohen
The first paragraph makes reference to the recent FBI raid of Cohen's office, saying that they were looking for evidence of "conduct for which Cohen is under criminal investigation," but when they specify what the conduct is, it's redacted.
3. Cohen apparently wants to decide which of his files are privileged or even relevant to the investigation
As the government points out, Cohen is asking to have his legal team look at his files before the government gets a chance to. Not only that, he wants his team to decide which files are privileged so they can be picked out before turning over the rest. Not only that, he wants his team to determine which documents are responsive to the warrant, meaning which ones are relevant to the investigation. The government argues that Cohen's request is "unprecedented and is not supported by case law in this Circuit." Normally, the government says, courts find it sufficient for prosecutors to bring in a "filter team" to go through documents and make these determinations.
4. The government calls Cohen out for being shady
Noting that Cohen's main argument is that he wants to protect attorney-client privilege, the government says that therefore no reason why he should demand to determine which documents are responsive, which is a much broader demand than making privilege calls. The government says that this means Cohen's "true intent" is "[t]o delay the case and deprive [prosecutors] of evidence."
They also say that they asked Cohen for a list of his clients and lawyers so they can more easily avoid ascertain which documents are privileged, but he has yet to provide that information.
5. The investigation went beyond Cohen's office and home
According to the court filing, there were multiple search warrants that covered "Cohen's residence, hotel room, office safety deposit box, and two cell phones."
6. The investigation is separate from the Russia probe, but Robert Mueller was involved
The government confirms that there is an ongoing grand jury investigation by the Southern District of New York that was referred by Special Counsel Robert Mueller. Nevertheless, they point out, Mueller's office did not draft the search warrants, and this investigation is moving forward independent of Mueller's probe. The investigation of Cohen has been going on for months.
7. The FBI agents who conducted the seizures are not involved in the investigative team
Speaking of "filter teams," the filing says that the FBI agents who raided Cohen's office, home, etc. were "filter agents" not part of the investigation.
8. Cohen isn't doing much legal work these days anyway
The government says it's unlikely that the latest raids will involve as much privileged material as Cohen claims, because they've already used search warrants to go through emails of his and reviewed them for potential privilege issues. Up until now, those investigative actions had been covert. As a result of looking at those emails, they determined that "Cohen is in fact performing little to no legal work, and that zero emails were exchanged with President Trump." [emphasis in original]
At another point in the court filing, the government uses language that is redacted, but follows it by saying that the redacted information "[belies] the notion that Cohen is currently engaged in any significant practice of law."
Additionally, the government says that the investigation is not just regarding Cohen's legal representations, but also his business dealings. Therefore, the government claims, "the overwhelming majority of evidence seized" during the FBI's raids are not privileged.
[Image via Mark Wilson/Getty Images]
Have a tip we should know? [email protected]