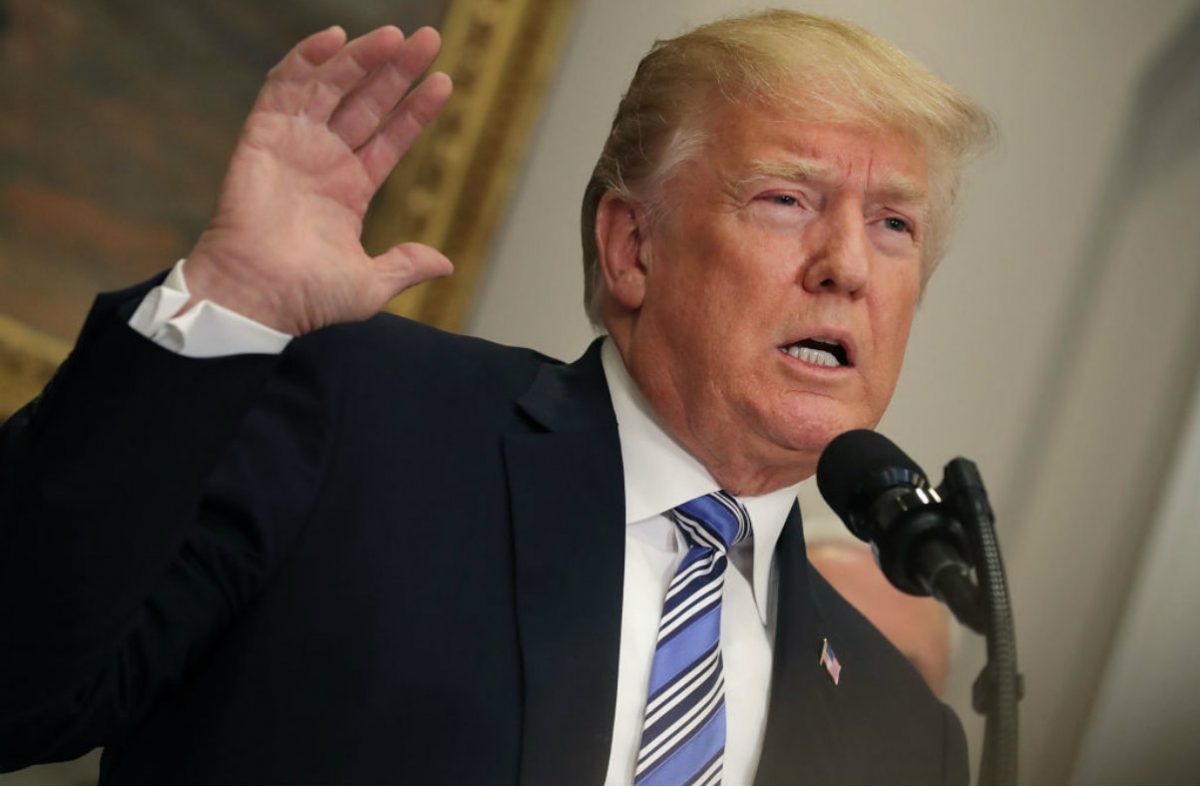 While one lawsuit alleging that President Donald Trump violated the Emoluments Clause of the Constitution was dismissed, another one is heating up. The case, brought by the Attorneys General of Maryland and Washington, D.C., claims that Trump's business interests pose problems while he's in office, and the lawsuit is now going after Trump in his personal capacity. To that end, a summons has been sent to Trump himself, WAMU reported.
The lawsuit alleges that Trump's businesses pose multiple problems as long as he's president. For starters, it claims that representatives from foreign governments who stay at his hotels are essentially giving him money, in violation of the Foreign Emoluments Clause, which prohibits "any present, Emolument, Office or Title, of any kind whatever" from a foreign government or official without the approval of Congress.
Second, it claims that local businesses are losing out because people are staying at Trump properties instead of theirs because they want to please the president.
Now that Trump has personally been named a defendant, he and his legal team have three weeks to respond.
A similar case, brought by Citizens for Responsibility and Ethics in Washington (CREW), was dismissed in December for lack of standing, but the Maryland and D.C. AG's hope to have better luck. The judge in the CREW case did acknowledge the notion that there may be tougher competition for businesses due to Trump's own establishments, but he said, "there is no remedy this Court can fashion to level the playing field for Plaintiffs as it relates to overall competition."
Still, even if the court in the current case feels the same way, that leaves the issue of whether Trump is receiving foreign emoluments by maintaining an interest in his businesses. When Trump took office, he refused to divest himself completely from the Trump Organization, but he took a step back from business operations, leaving that to his children.
[Image via via Chip Somodevilla/Getty Images]
Have a tip we should know? [email protected]