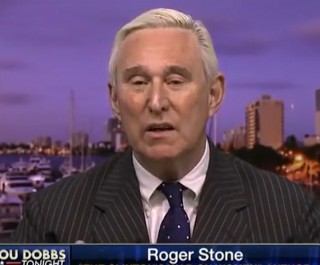 Longtime friend, and close Donald Trump confidant Roger Stone is weighing in on The National Enquirer story alleging that Ted Cruz had five different mistresses. (Something Cruz says is garbage and lies.) The Republican political consultant spoke with Frank Morano on AM970 over the weekend. Stone was the only person quoted on the record about the alleged Cruz affairs for the tabloid story.  Stone explained that the piece came about after private detectives (who were originally hired by Marco Rubio's campaign) sold their information to the tabloid. He contends Rubio's camp decided not to use the info, so the detectives went elsewhere.
In his response on Friday, Cruz placed the blame for the story on Donald Trump as well as his 'henchman' Roger Stone:
It is attacking my family, and what is striking is Donald's henchman, Roger Stone, had for months been foreshadowing that this attack was coming. It's not surprising that Donald Trump's tweet occurs the day before the attack comes out. And I would note that Mr. Stone is a man who has 50 years of dirty tricks behind him. He's a man for whom a term was coined for copulating with a rodent. Well let me be clear: Donald Trump may be a rat, but I have no desire to copulate with him. And this garbage does not belong in politics.
"I can tell you categorically that I didn't plant the story in the National Enquirer and then blaming Donald Trump and his campaign is somewhat outrageous, I never discussed this with Donald," Stone said.
Stone continued with this challenge to Cruz:
I repeat, where's the lawsuit if Lyin' Ted is telling the truth, if it's all a lie, I challenge to him to sue (The National Enquirer), I threaten him to sue, I want him to sue, sue immediately. That would get people to say okay Ted is obviously telling the truth.. Why won't he sue?.. he's a lawyer himself where is the lawsuit.
Stone ended the interview by suggesting that there will be much more to come on this story. As for the allegations about copulating with rodents, Stone responded "knowing what a couple of these women looked like, I actually feel he's the one who's been copulating with rodents."
[h/t Real Clear Politics]
[screengrab via Fox News]
Have a tip we should know? [email protected]
Rachel Stockman - President / On Air Host